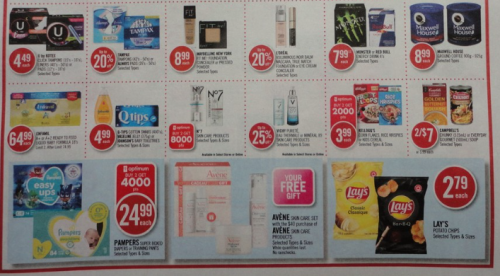 You have until tomorrow to do this deal at Shoppers Drug Mart Canada, where you can get Frosted Flakes for just $1 a box, using an in-store points offers, and printable coupons that are available through the Kellogg's Shop & Save website.
Until Thursday, March the 9th, Shoppers Drug Mart has select Kellogg's cereal advertised for $3.99 each, with an in-store offer of 2,000 points when you purchase two boxes. The Frosted Flakes are included at this price of $3.99. If you visit the Kellogg's Shop & Save coupon portal through the link below you will find a coupon for $2 off the purchase of Kellogg's Frosted Flakes. Two boxes will cost you $7.98, and after the value of the PC Optimum points and after the coupons are applied, your final cost will be $1.98 for both boxes.
Click here to view this offer in the Shoppers Drug Mart Canada flyer.
Click here to print your coupons for $2 off the purchase of Frosted Flakes.