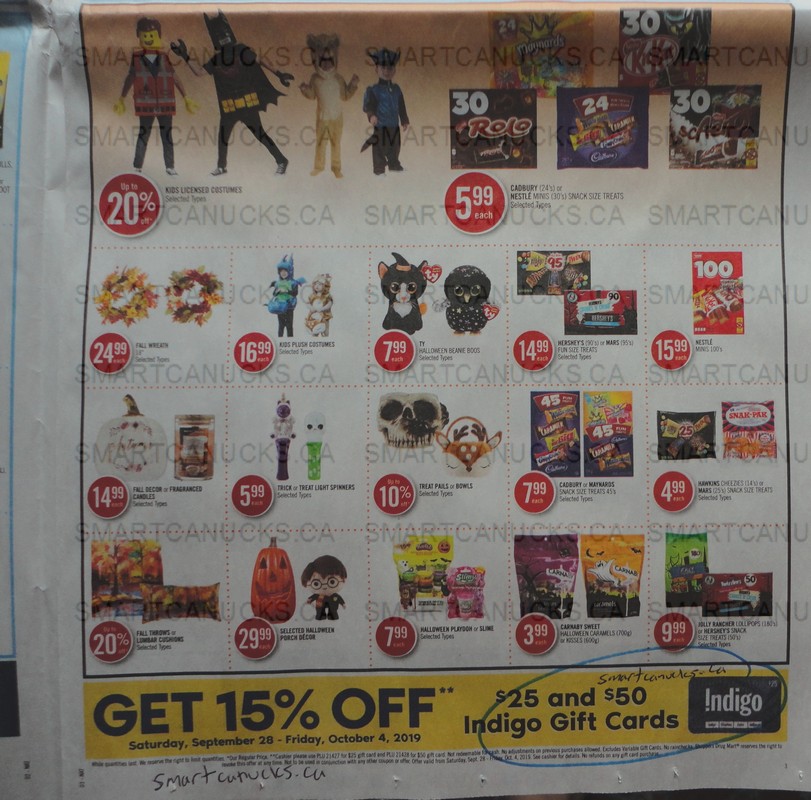 You have until Friday of this week to pick up some discounted Indigo gift cards from Shoppers Drug Mart Canada! Until October the 4th, the Indigo gift cards at Shoppers Drug Mart Canada in $25 and $50 denominations are on sale for 15% off.
Since so many people enjoy books and such, an Indigo gift card make a great choice, so as we near the holiday season, it may be time to start looking at these gift card deals. Indigo cards would not only make a great gift for giving, but you could also purchase them  for your own use, or purchase the gift cards to purchase gifts in the future. Occasionally Indigo has huge sales on items like toys, so purchasing highly discounted items with a gift card that you bought at a discount could equal some crazy savings!
Click here to view this offer in the Shoppers Drug Mart Canada flyer.