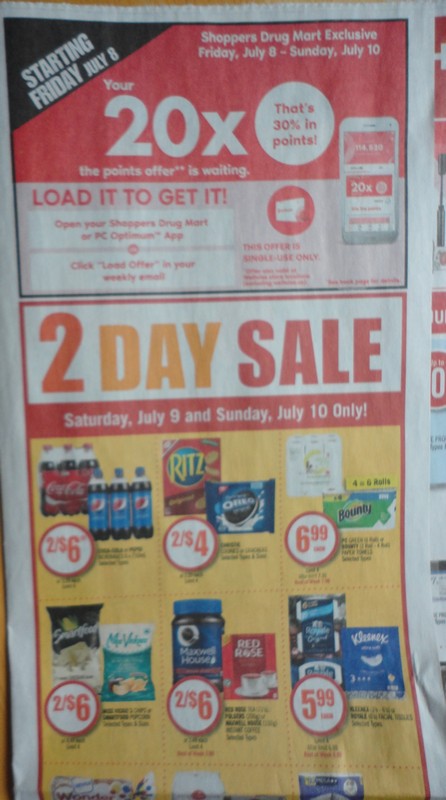 Get 20x the PC Optimum points this weekend at Shoppers Drug Mart Canada when you spend the required amount using the offer you will have in your PC Optimum app. The required amounts have been rather high lately, so here's hoping we see more 20x when you spend $50 offer, instead of $75 or $90. Your offer will appear in your app on Thursday morning this week.
There will be a two day sale this weekend as always, and here are some of the items you may want to include in your 20x the points shop:
6pk Coke or Pepsi 2/$6
Christie Cookies or Crackers 2/$4
Bounty Paper Towels $6.99
Smartfood or Miss Vickie's 2/$6
Maxwell House Instant Coffee or Red Rose Tea 2/$6
6pk Royale Bathroom Tissue or Kleenex $5.99
Dozen Eggs $3.19
No Name Butter $4.29
No Name Bacon $4.99
Neilson Chocolate Milk $1.49
PC Frozen Entrees $2.99
PC Frozen Fruit $4.99
Click here to view the upcoming flyer on our forum!