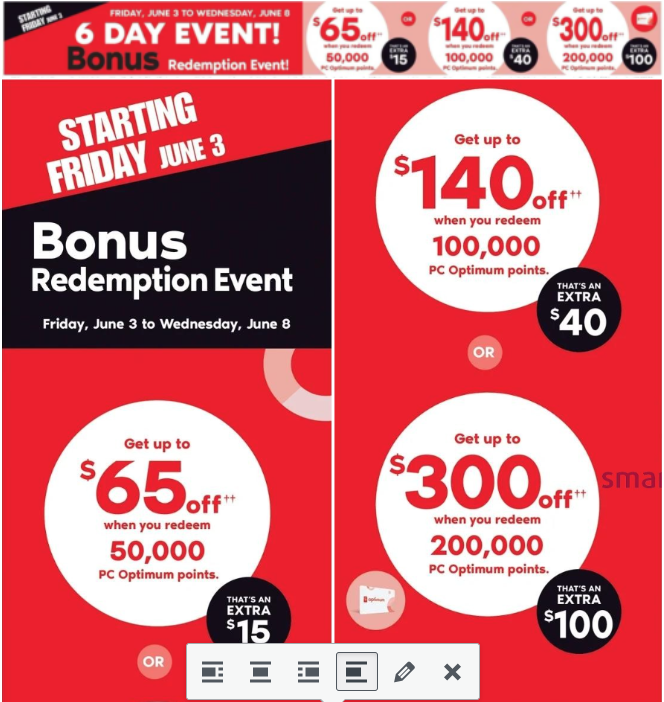 Shoppers Drug Mart Canada has the bonus redemption event, available from today until Wednesday, June 8, 2022, where you can:
Redeem 50,000 points and get up to $65 off, or
Redeem 100,000 points and get up to $140 off, or
Redeem 200,000 points and get up to $300 off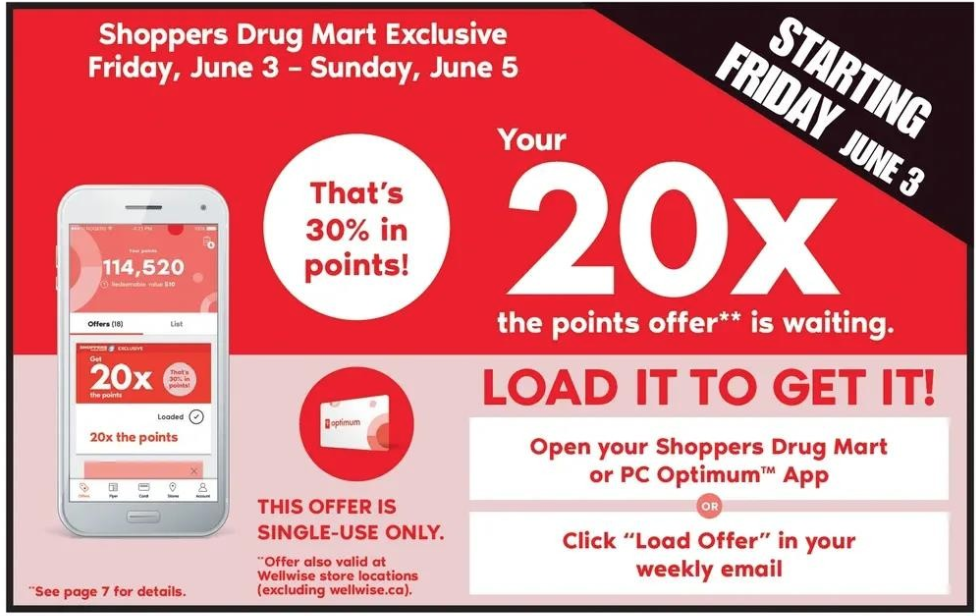 Your PC Optimum app will have a loadable 20,000 bonus points offer, that's a $20 value. This offer is valid until June 5, 2022, where you can get 2o,000 bonus PC Optimum points when you use the offer in your app, spending the minimum required.
Also, Don't forget to check out Shoppers Drug Mart's flyer to view the 2 Day sale valid from Saturday, June 4, 2022, until Sunday, June 5, 2022.
So these may be the two best days to do your redemption if any of the items included an appeal to you. Keep in mind that most three-day sale items are limited to two or four, after which there is an increase in price.
Click here to view Shoppers Drug Mart Canada weekly flyers.