Shoppers Drug Mart Canada has a good offer available now. Your PC Optimum app will have a loadable 20,000 bonus points offer, which is a $20 value. This offer is valid until July 24, 2022.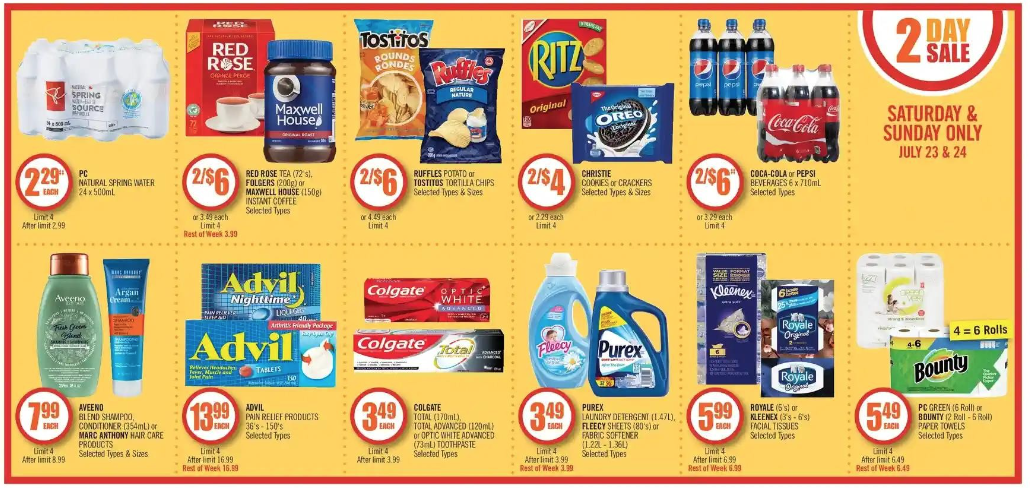 Also, Don't forget to check out Shoppers Drug Mart's flyer to view the 2 Day sale valid from Saturday, July 23, 2022, until Sunday, July 24, 2022.
PC Spring Water $2.29
Red Rose Tea or Maxwell House Coffee 2/$6
Ruffles or Tostitos 2/$6
Christie Cookies or Crackers 2/$4
Coke or Pepsi 6pk 2/$6
Purex or Fleecy $3.49
Bounty Paper Towels $5.49
Dozen Eggs $3.19
No Name Butter $4.29
No Name Bacon $4.99
Wonder Bread $2.49
Click here to view Shoppers Drug Mart Canada weekly flyers.