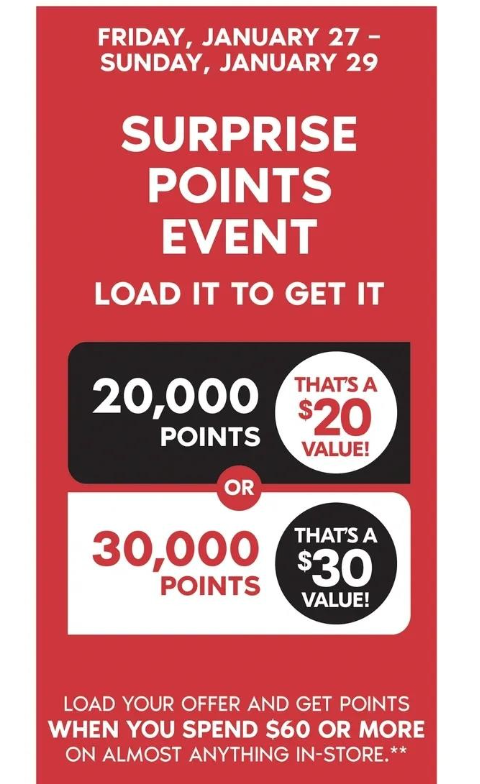 Shoppers Drug Mart Canada has a good offer available now. Your PC Optimum app will have a loadable 20,000, which is a $20 value, or a 30,000 bonus points offer, which is a $30 value when you spend $60 or more on almost anything in-store.
This offer is valid until January 29, 2023.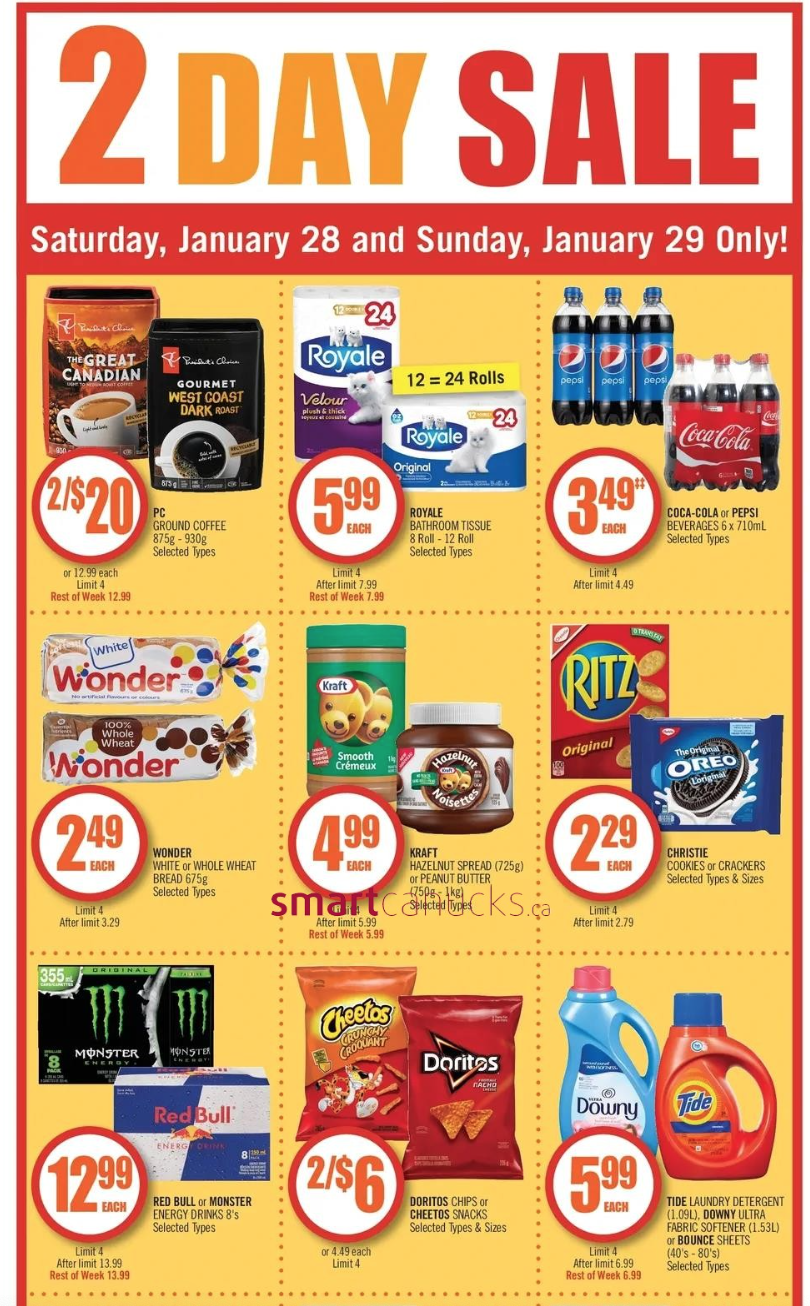 Also, Don't forget to check out Shoppers Drug Mart's flyer to view the 2 Day sale valid from Saturday, January 28, 2023, until Sunday, January 29, 2023.
Wonder Bread $2.49
Kraft Peanut Butter or Hazelnut Spread $4.99
Christie Cookies or Cracker $2.29
Cheetos or Doritos 2/$6
Tide or Downy $5.99
Royale Tiger Towels or PC Paper Towels $6.99
No Name or PC Facial Tissue 6pk $4.99
PC Coffee 2/$20
Royale Bathroom Tissue $5.99
Coke or Pepsi 6pk $3.49
No Name Butter $4.69
Neilson Chocolate Milk 1L 2/$3
PC Pub Style Chicken $5.99
Dozen Eggs $3.29
PC Bacon $4.99
No Name Evaporated Milk 2/$3
PC Meatlballs or Chicken Wings $12.99
Click here to view Shoppers Drug Mart Canada weekly flyers.