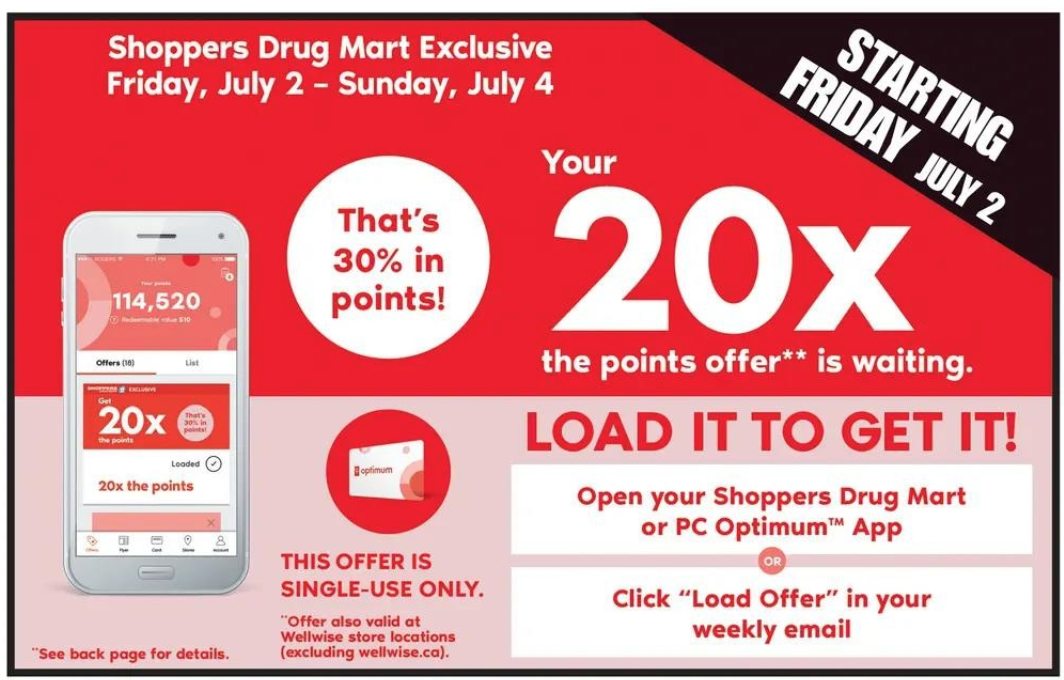 Shoppers Drug Mart Canada has a good offer available now. Your PC Optimum app will have a loadable 20x the points offer. This offer is valid until July 4, 2021, where you can get 20x the PC Optimum points when you use the offer in your app, spending the minimum required.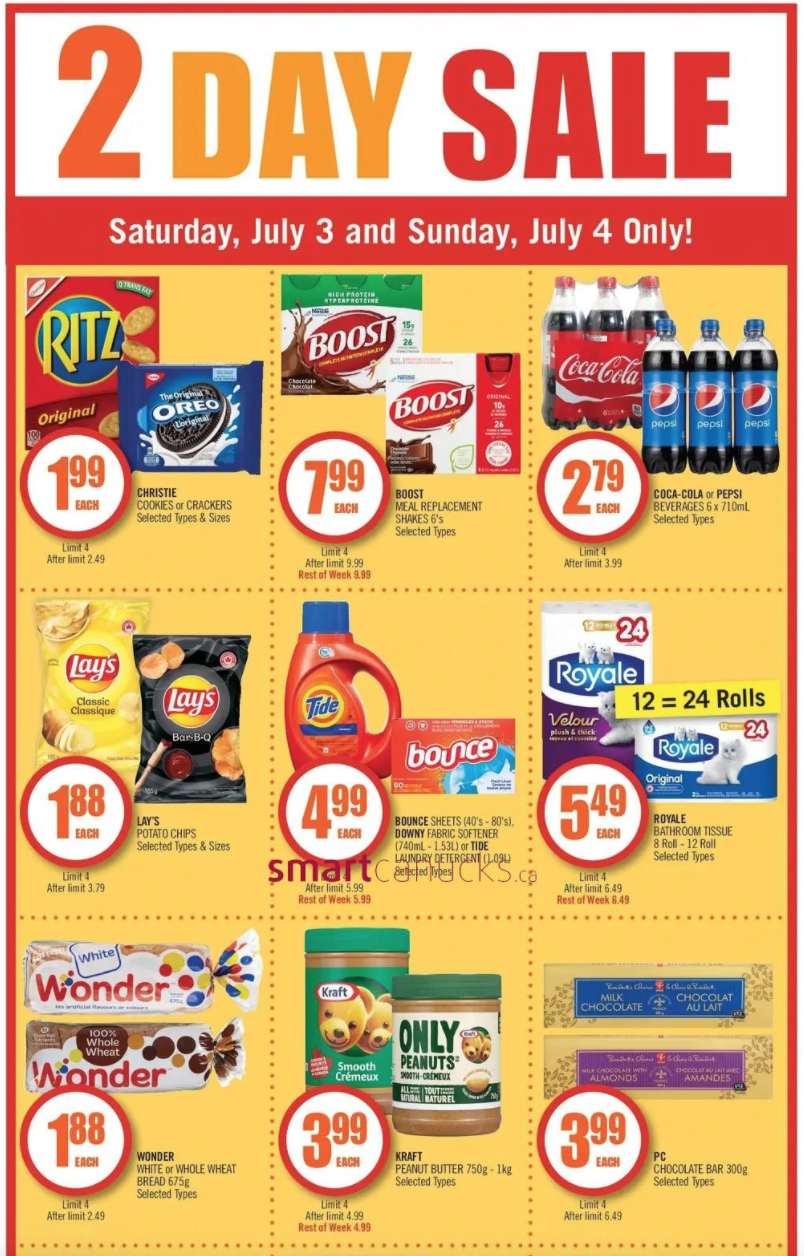 Shoppers Drug Mart's flyer has a 2 Day sale, valid from July 3, 2021, until July 4, 2021. The sale includes:
Christie Cookies or Crackers $1.99
Boost Shakes 6pk $7.99
Coke or Pepsi 6pk $2.79
Lay's Potato Chips $1.88
Bounce Sheets, Downy Fabric Softener, or Tide $4.99
Royale Bathroom Tissue $5.49
Wonder Bread $1.88
Kraft Peanut Butter $3.99
PC Chocolate Bar 300g $3.99
Purina Dog or Cat Food up to 30% off
No Name or PC Facial Tissue 6pk $4.49
Dozen Eggs $2.29
PC Bacon $4.99
No Name Butter $3.49
Stouffer's Or Lean Cuisine Entrees $1.99
Click here to view Shoppers Drug Mart Canada weekly flyers.