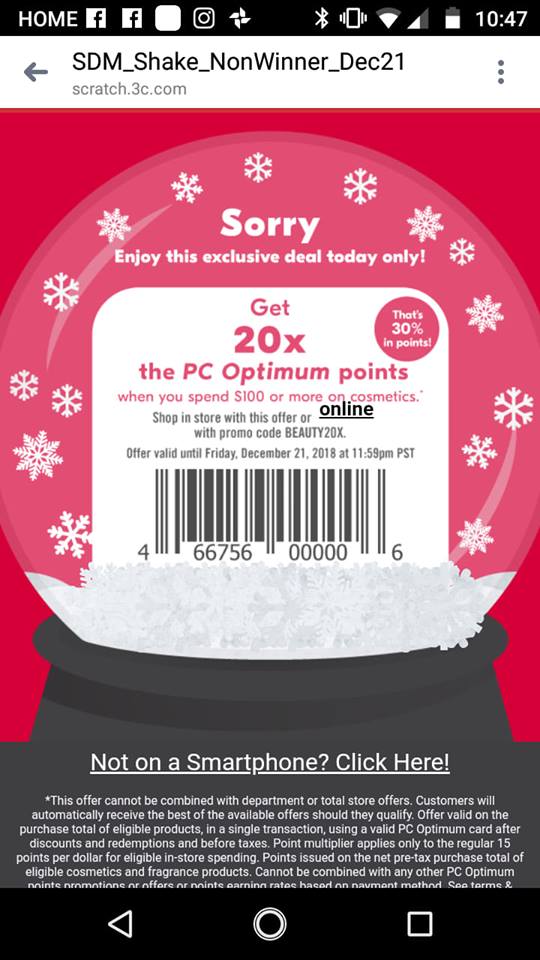 Today we have a fourth PC Optimum offer from the Shoppers Drug Mart Canada instant win text context. The offer revealed when you shake the snow globe today is for 20x the PC Optimum points when you spend $100 or more on cosmetics.
The points should appear immediately on your receipt if you scan this offer when checking out, although I've heard from some that yesterday's offer of 25,ooo points when you spend $75 did not show up on their receipts. Some are also missing points from the 40% back in points when you redeem $50 or more from December the 4th, which should have appeared by now. In any event, be prepared to put in a points inquiry should it not work.
You can also use this offer online by using the code BEAUTY20x, but as I've mentioned in the past I've never had an online code for points work for me, so again, a points inquiry will be a good possibility!