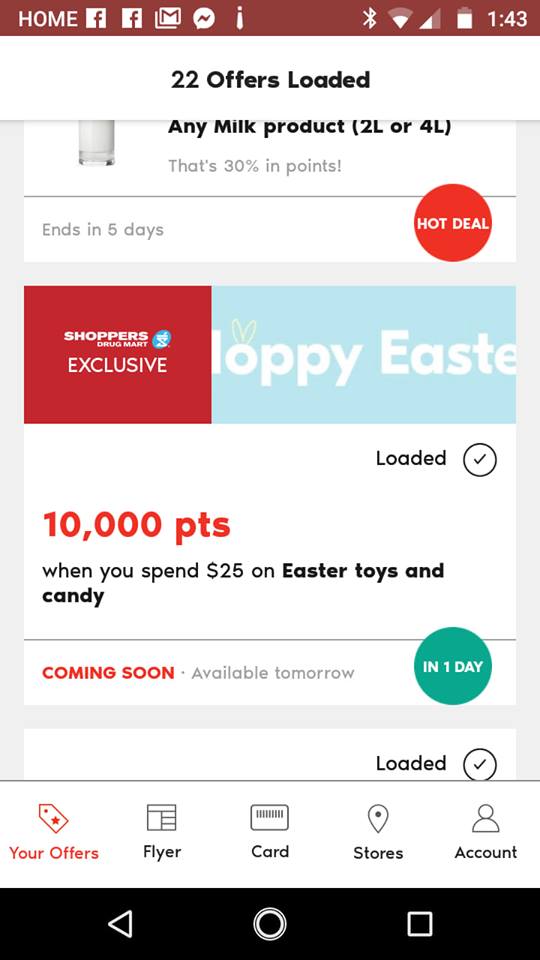 Check your PC Optimum account for this upcoming offer valid at Shoppers Drug Mart Canada. On one day only, Saturday, April the 13th, get 10,00o PC Optimum points when you spend $25 on Easter toys, candy, and chocolate.
There are a couple of things to note about this offer. The offer is valid on purchases only up to $25. It is not worded "for every" $25 spent, just "when you spend" $25. If you were to spend $50, you will not receive 20,000 points. You will only receive 10,000 points for spending the required amount of $25. Also. since this is a "when you spend" offer, it will not combine with any other "when you spend offer." If you are doing the 20x the points event when you spend $50 on Saturday, you will not receive both sets of points. If you want the points for this offer since the value is greater than 20x the points, you will have to do it in another transaction.
You will receive points from your personal offers on top of these points though, so if you have an offer for PC chocolate or M&M's, etc., and make your purchases accordingly, you will receive both sets of points.
Click here to view the Shoppers Drug Mart Canada flyer that begins April the 13th.