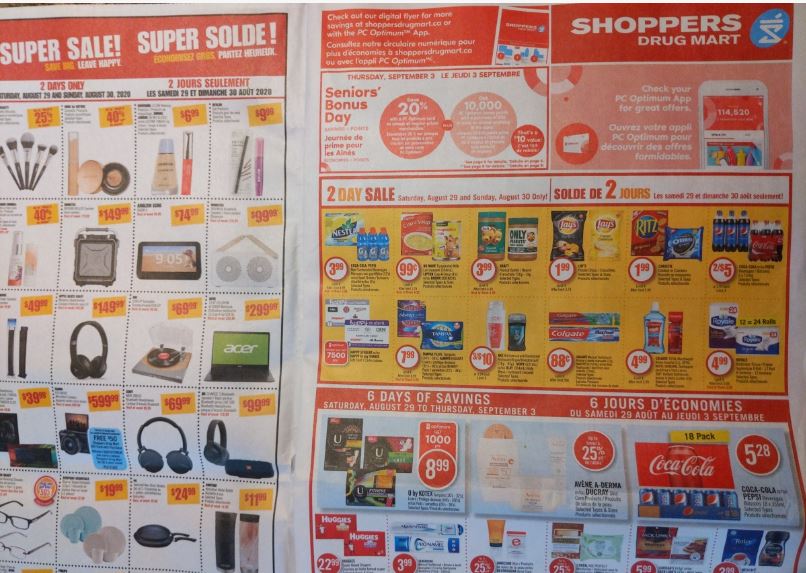 This weekend at Shoppers Drug Mart Canada there is a Super Sale happening! On August the 29th and 30th, there are some great two days prices on plenty of items including electronics, beauty, seasonal, and more! Check the flyer because there are a lot of advertised items.
There is also a regular two day sale this weekend, and here are some of the deals advertised:
6 pack Gatorade or Case of Nestea $3.99
Kraft Peanut Butter $3.99
Lay's Potato Chips $1.99
Christie Cookies or Crackers $1.99
Colgate Toothpaste 88 cents
Royal Bathroom Tissue $4.99 (don't forget about the Royale promotion where you receive a $5 coupon for spending $20 on Royale products)
Dozen Eggs $1.99
Wonder Bread $1.99
There is no advertised 20x the points events this weekend, so you will have to check your app when your new offers arrive on Thursday to see if you receive any 20x offer that you can use at Shoppers Drug Mart Canada this weekend.
Click here to view the upcoming flyer on our forum.