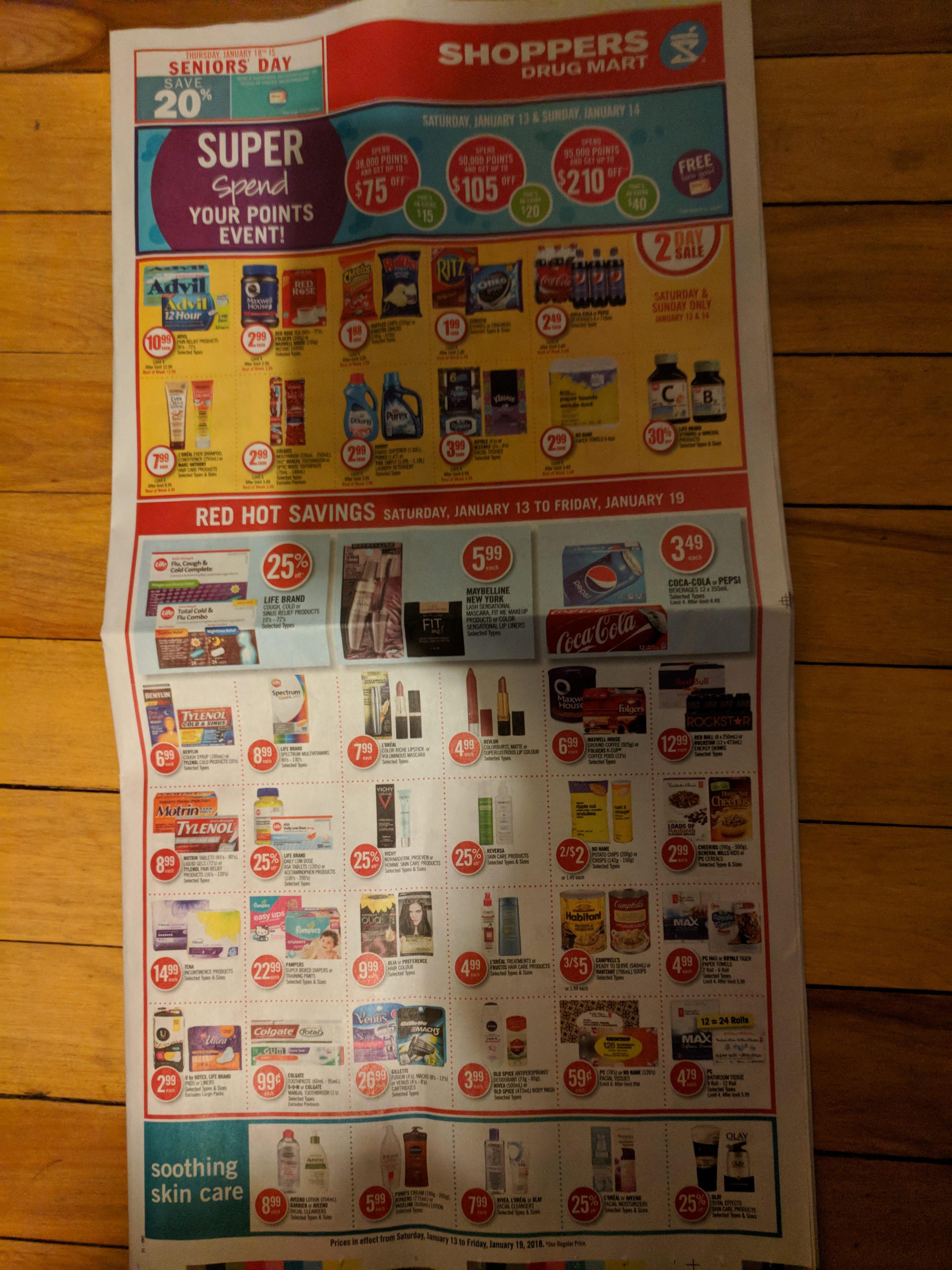 Many of you will be extremely pleased with the promotion at Shoppers Drug Mart Canada this week. Saturday, January the 13th, and Sunday, January the 14th, there is a SUPER spend your points event happening!
Spend 38,000 points, and you will get $75 off your purchase, which is $15 more than the usual $60. Spend 50,000 points and you will get $105 off your purchase, or an extra $20. Spend 95,000 points, and you will get $210 off your purchase, which is an extra $40.
It's been a while since they did a spend your points event that didn't involve getting points back later, so if you have been looking forward to this, make sure to get our there and use those points this weekend. This will likely be your last opportunity for a bonus redemption before your points convert to PC Optimum points at the beginning of February, so this provides the perfect opportunity to use your points up before the conversion happens, if that's what you had planned to do.
Click here to view the Shoppers Drug Mart Ontario flyer, valid from January the 13th to the 19th.