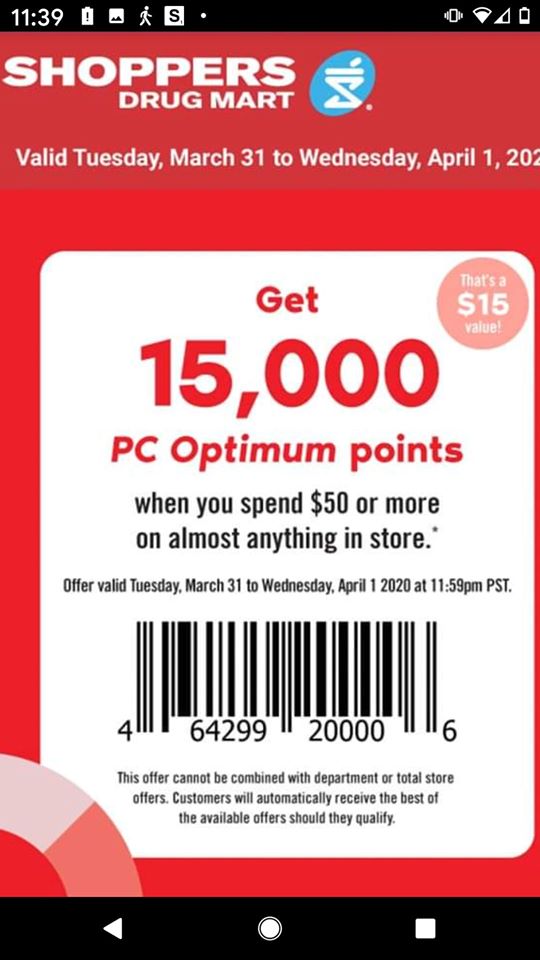 The Tuesday text offer from Shoppers Drug Mart has been sent out, and this time it's valid for two days. Today, March the 31st, and tomorrow, April the 1st, get 15,000 PC Optimum points when you spend $50 or more on nearly anything in the store.
15,000 points for spending $50 is the same as 20x the points, so if you are heading there anyhow for essentials either today or tomorrow, you can get 30% back in points for your $50 purchase with this offer. If you aren't signed up for texts from Shoppers Drug Mart, or if for some reason you didn't receive the text today, you can use a screenshot of the offer above. This is NOT a personal offer, and any offer with a barcode can be used by anyone.
Click here to view the Shoppers Drug Mart Canada flyer for this week.