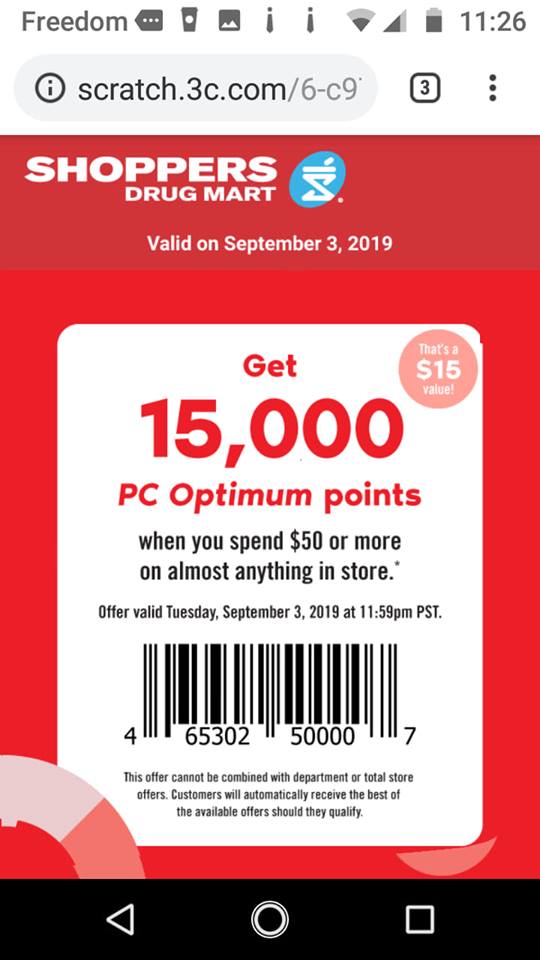 Today only, get 15,000 PC Optimum points at Shoppers Drug Mart Canada when you spend $50 or more on nearly anything in the store.
This offer is the Tuesday text offer, and these offers are sent out one a week to those signed up to receive texts from Shoppers Drug Mart Canada. If you are not registered, you are still able to use this offer without the actual text. The offer is a generic barcode which can obviously be used by anyone. To get your 15,000 points, you can screenshot this picture in this post and scan it at the cash.
The offer is good for today only, Tuesday, September the 3rd, and you will not receive points on the items that you normally do not receive points on, like gift cards, lottery, etc. 15,000 points for spending $50 is the equivalent of 20x the points, which is a 30% return.
Click here to view the Shoppers Drug Mart flyer for this week .