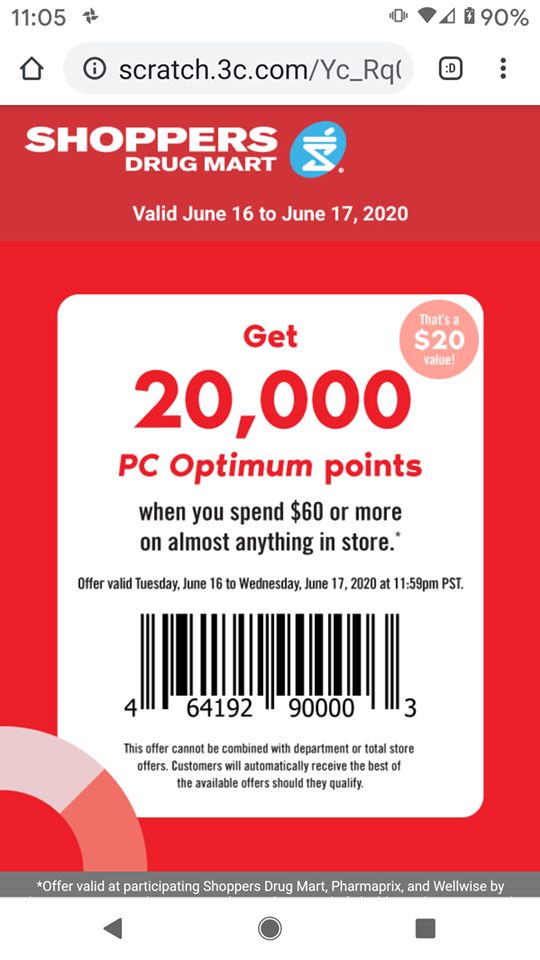 The Shoppers Drug Mart Tuesday text for today, June the 16th is for 20,000 PC Optimum points when you spend $60 or more on nearly anything in the store.
As in previous weeks, the offer is actually valid for two days, so you can also use the offer tomorrow, June the 17th. Being that it is an offer with a barcode that can be used multiple times, you could actually use it today and tomorrow if you wish. There seems to be confusion with these offers and people sharing them in Facebook groups etc. If a PC Optimum offer has a barcode like this it can be used by everyone. It isn't a personal offer, and it isn't attached to anyone's account. This means everyone can use the offer and if you did not receive you can also use it by taking a screenshot of it.
Click here to view the Shoppers Drug Mart Canada flyer for this week.