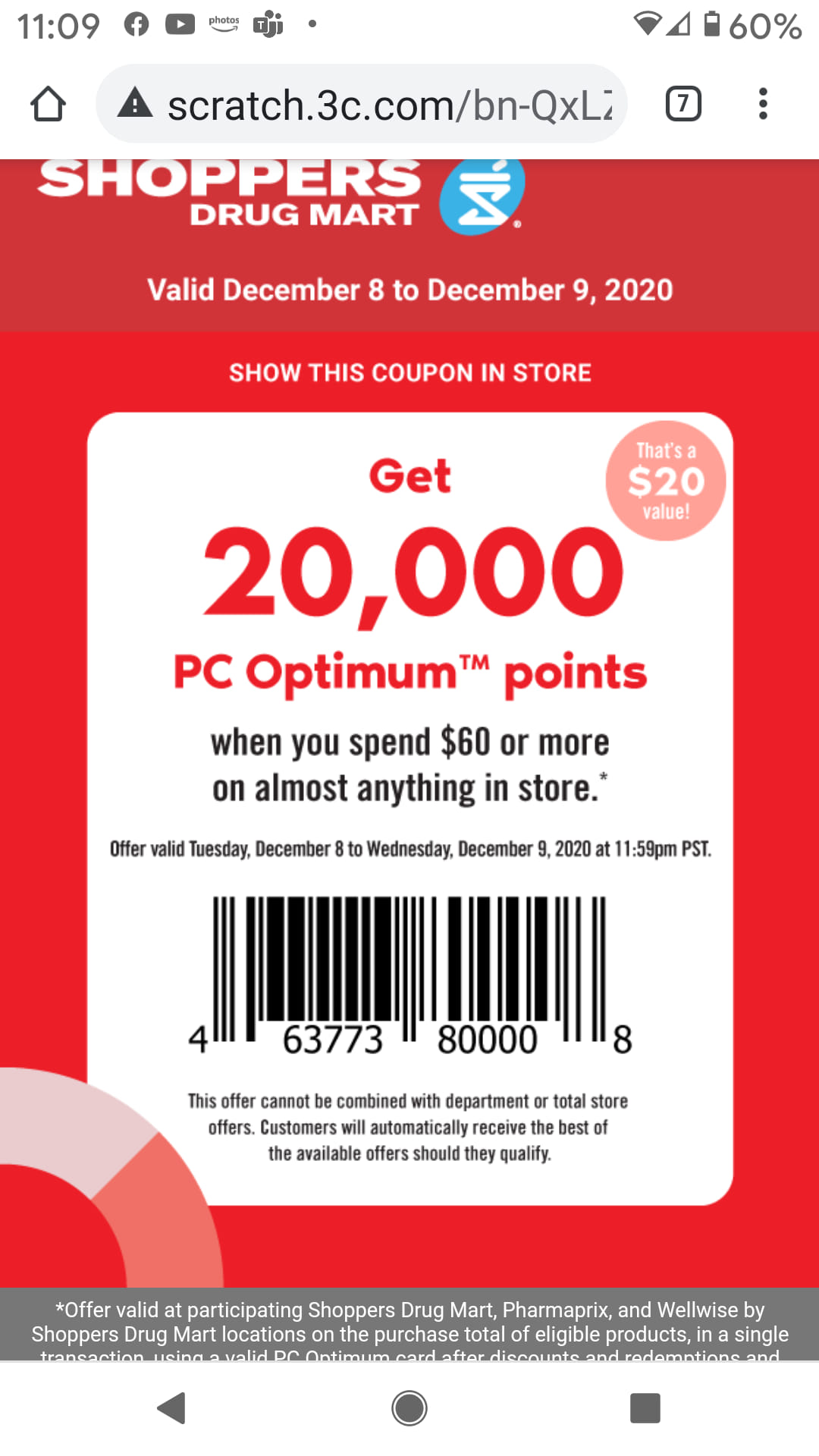 The Shoppers Drug Mart Canada Tuesday Text Offer valid for today will score you 20,000 PC Optimum points when you spend $60 on nearly anything in the store.
This offer is actually valid for two days, so you may use it today or tomorrow if you prefer. You could actually use both days, or as many times as you like over the course of the next two days. To use the offer you can scan a screenshot from this post. You do not need to have personally received the offer by text I order to redeem the offer.
Don't forget about the PC Optimum Holiday Calendar offer from the other day. There was an offer for 1,500 PC Optimum points for every PC Gold chocolate bar 90-100g that you purchase, that is valid until the end of the day. This would combine with your 20,000 points when you spend $60 at Shoppers Drug Mart today an could make for an awesome deal. Some of these bars have been reported to be on sale for some very different prices at Shoppers Drug Mart, and they could even be a money maker.
Click here to view the Shoppers Drug Mart Canada flyer for this week.