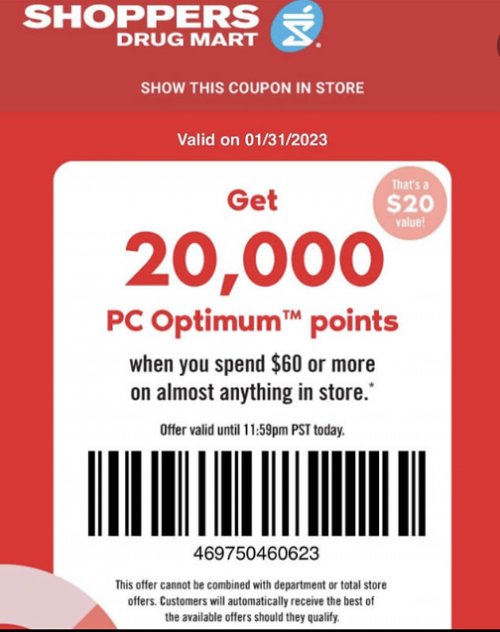 I looks like the Shoppers Drug Mart Canada text offer for Tuesday has just been sent out and here is an offer that you can use today only for 20,000 PC Optimum points when you spend $60 or more on nearly anything in the store. It seems there are different offers that are being sent out today, but this one is a fairly low spend.
To use the offer, scan the barcode at the cash after scanning your PC Optimum card. Your subtotal must meet the required amount before taxes and coupons. The text offer may or may not combine with the Points Days offers. The weekend surprise points offer did combine, but you never know with Shoppers Drug Mart offers, and the only way to know for sure is to try. If this will combine with any of the points days offers like the Delissio Pizza or the Royale Tiger Towels, etc., then you could get a large amount of points for your purchase today!
Click here to view the Shoppers Drug Mart Canada flyer for this week.