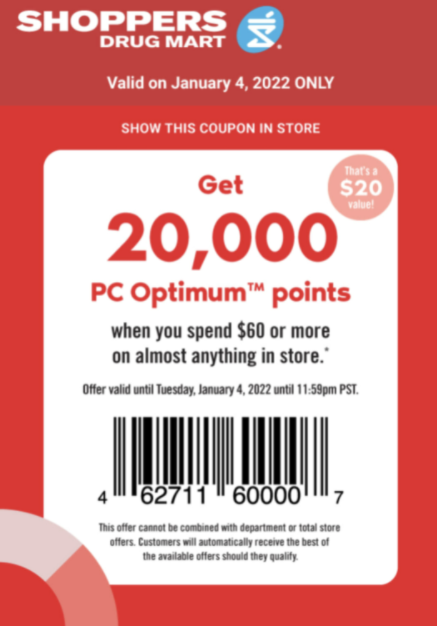 Today only at Shoppers Drug Mart Canada, get 20x the PC Optimum points when you spend $60 or more on nearly anything in the store. Those signed up to receive texts from Shoppers Drug Mart Canada should have received this text by now this morning, but if you are not signed up you may use this offer as well. Jut scan the offer at the cash in addition to your PC Optimum card.
If you are unsure how you might spend $60 today, keep in mind there are some potentially good deals out there. All week, Shoppers Drug mart has Lysol products with 3000 points each, which will combine with the 20,000 points when you spend $60. Also, if you happen to have any $5 coupons from the Royale promotion, Royale Tiger Towels are $5.99 this week. Not only will your coupons count toward the $60 total, you can also submit your receipt for the Royale promotion  and it will still count at $5.99 spent.
Click here to view the Shoppers Drug Mart Canada flyer for this week.