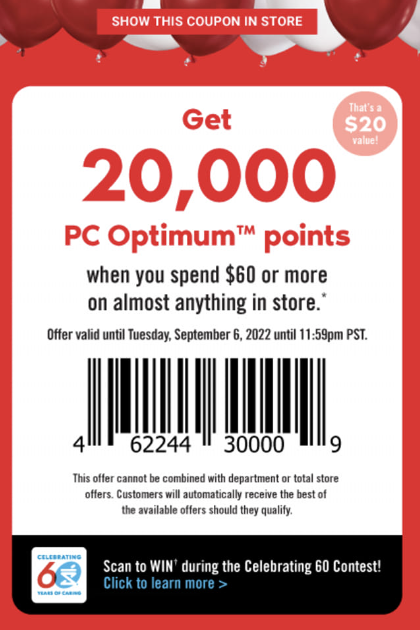 Shoppers Drug Mart Canada has sent out its Tuesday Text Offer for the day, and those who are subscribed to receive texts have likely already received this offer for 20,000 PC Optimum points when you spend $60 today only.
To use the text you simply need to scan it at the cash before your purchase, in addition to your PC Optimum card. These points will appear on your receipt so long as your subtotal before taxes is $60. You are able to use coupons, just ensure that your subtotal is $60 before the coupon are applied. 20,000 PC Optimum points for spending $60 is just over 30% back in points, but if you have much more than $60 to spend it would make more sense to wait for a 20x the points offer so that you get points on your entire purchase.
Click here to view the flyer for this week.