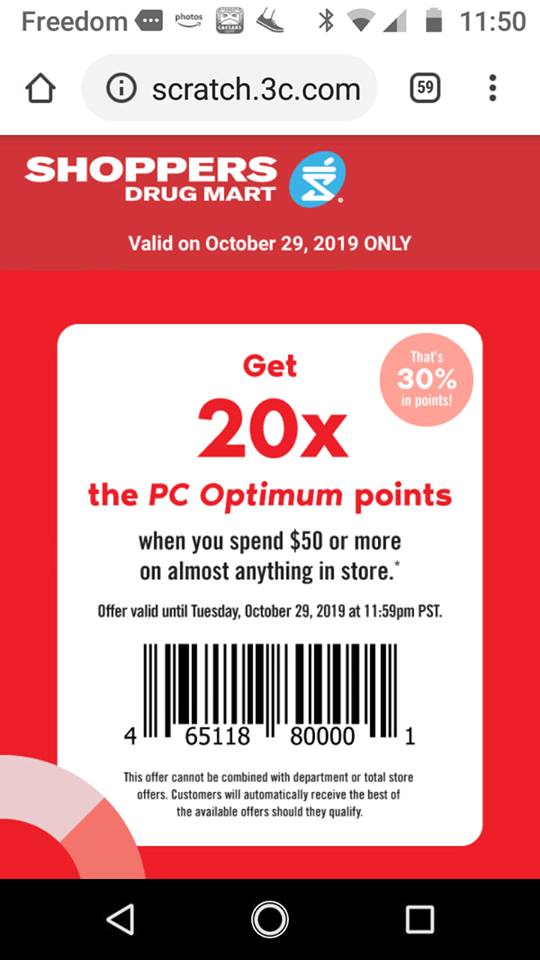 Today only, Tuesday, October the 29th, get 20x the PC Optimum points when you spend $50 or more on nearly anything in the store with this Tuesday text offer.
Some of you may be signed up to receive texts from Shopper Drug Mart, in which case you should have received this text sometime this morning. If you did not receive the text because you are not registered, or for whatever reason, you are still able to use the offer with a screenshot that includes the barcode.
If you are still in need of Halloween Canada this may be a good opportunity to pick some up in preparation for Thursday evening. While Halloween Canada may be cheaper elsewhere, depending on the rest of your purchase, coupons, and personal offers, your overall shop may make the Halloween candy a good deal when factoring all of those things in with the 20x the points offer.
Click here to view the Shoppers Drug Mart Canada flyer for this week.