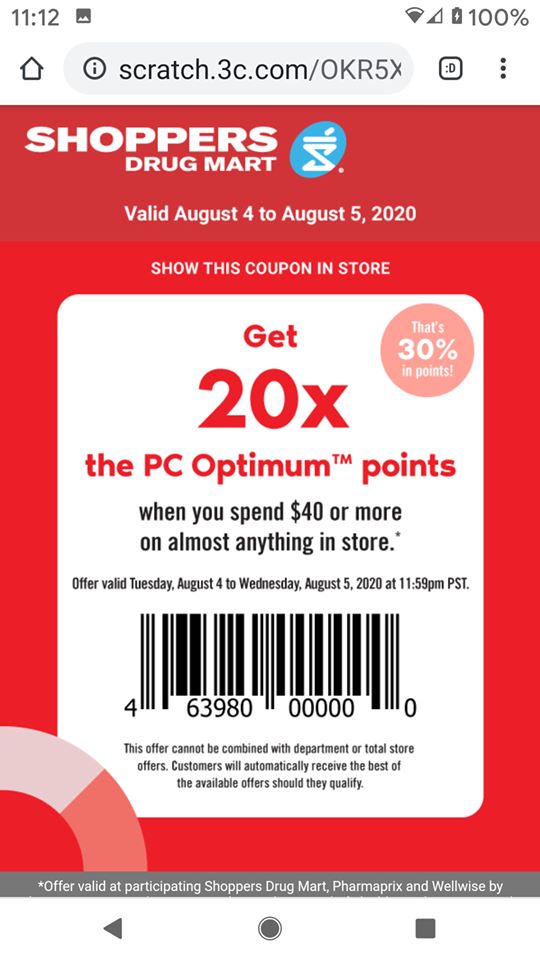 Today and tomorrow only, get 20x the PC Optimum points at Shoppers Drug Mart Canada when you spend $40 or more on nearly anything in the store, using this text offer send out today.
Those of you signed up for these types of texts from Shoppers Drug Mart Canada should have received this earlier today, but those of you who don't get these types of communications are still able to use it even though you didn't personally receive it. Since its the same generic offer sent out to everyone, you can easily use it by scanning a screenshot of the offer. Present the screenshot with the barcode in addition to your PC Optimum card.
These offers used to be valid on Tuesday only, but for some time now they've been valid for two days, giving you the option to use them on Wednesday as well. Since the offer doesn't expire after it's been used like your personal offers, you can even use it on both days if you wish.
Click here to view the Shoppers Drug Mart Canada flyer for this week.