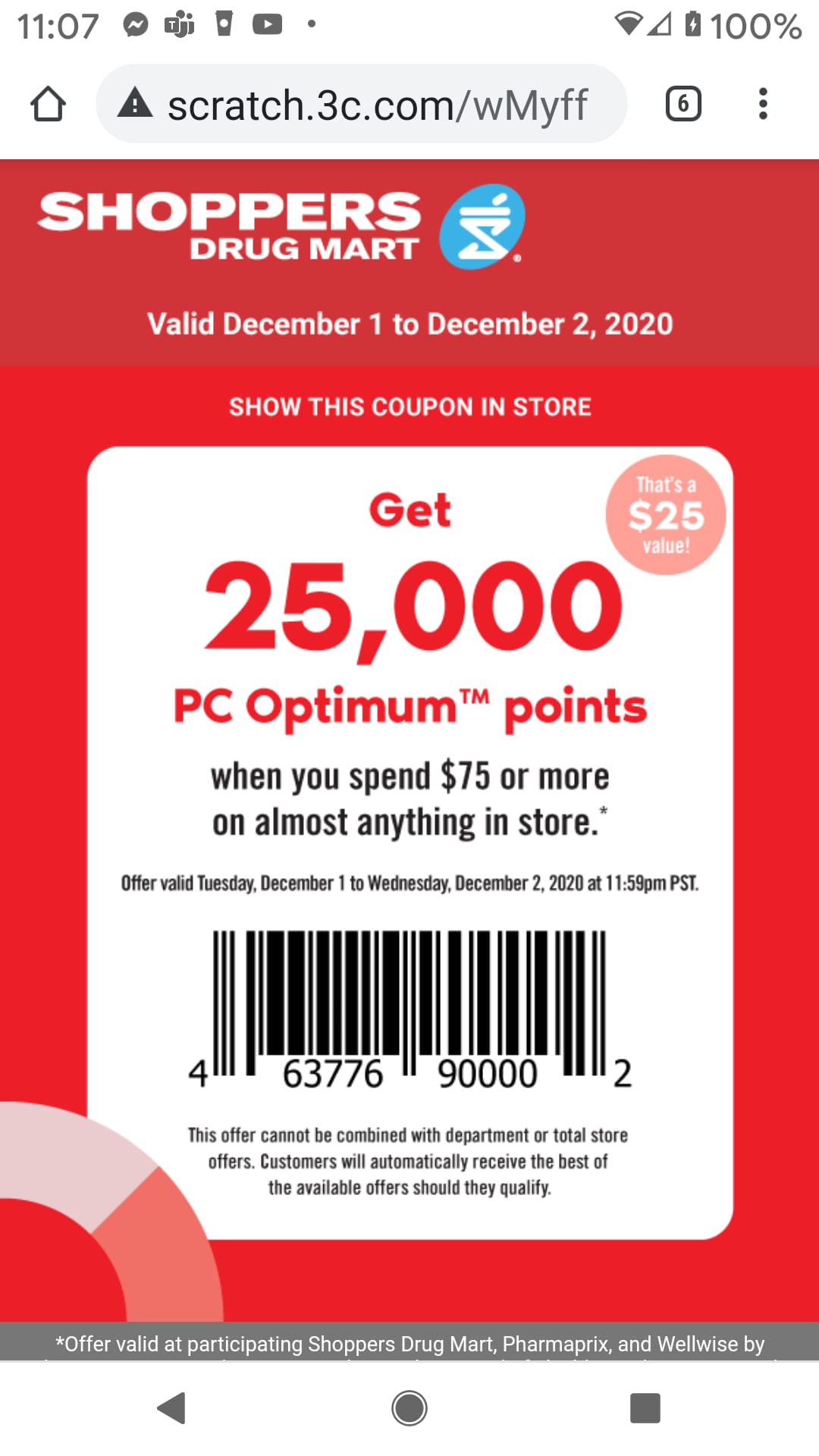 Shoppers Drug Mart Canada has a Tuesday text offer available today, for 25,000 PC Optimum points when you spend $75 or more on nearly anything in the store. This offer was sent out text this moring to those who have registered to receive these type of offers, but if you are not registered, or simply didn't receive the text for any reason, you are still able to use it by scanning the above barcode at the cash.
This particular offer is actually valid for two days, so you can use it today or tomorrow, or even both days if you wish. These offers were valid for both days for quite some time, but switched back to being Tuesday only again not that long ago. Perhaps upcoming ones will also be for two days.
Click here to view the current Shoppers Drug Mart Canada flyer on our forum.