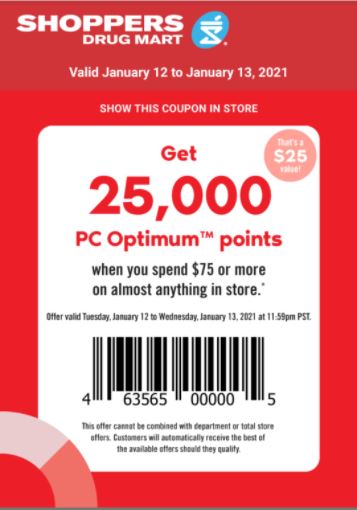 Get 25,000 PC Optimum points when you spend $75 or more on nearly anything in the store with this text offer from Shoppers Drug Mart Canada.
These text offer are sent out each Tuesday to PC Optimum members who are signed up to receive texts. If you are not signed up, or you simply haven't received today's offer for whatever reason, you can still use the offer by scanning a screenshot of it from this post. Scan both the offer and your card at the cash.
This is another Tuesday offer that is actually valid for two day, so you are able to use it until the end of tomorrow. This offer does not expire after one use so you could actually use it on both days if you wish.
Click here to view the Shoppers Drug Mart Canada flyer for this week.