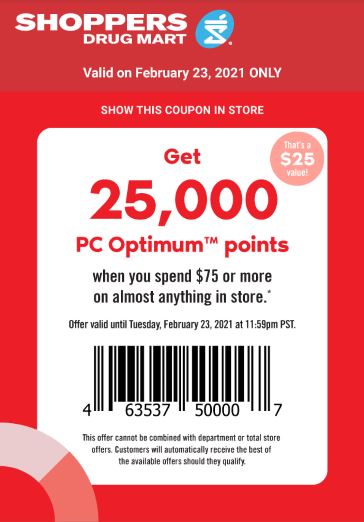 A new Shoppers Drug Mart Canada Tuesday text offer has been sent out today, and this time around the offer is for 25,000 PC Optimum points when you spend $75 or more on nearly anything in the store.
Please note that recently these Tuesday text offers have been valid for use on both the Tuesday and the Wednesday, abut that is NOT the case with this one. This particular offer is valid today, Tuesday February the 23rd only. You may use it more than one time though if you wish, since it does not expire after one use.
For those who did not personally receive the text, you can use the offer as well by using a screenshot of the image from this post. This offer is not specific to anyone and can be used by any PC Optimum member.
Click here to view the Shoppers Drug Mart Canada flyer for this week.