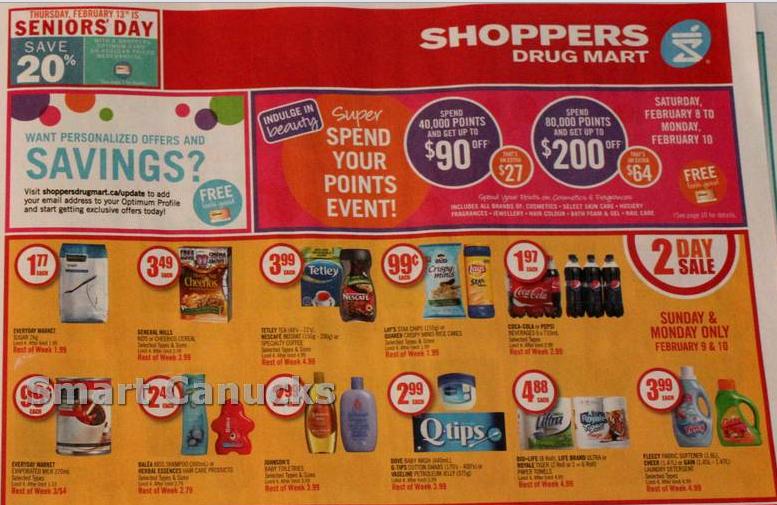 We have a super early sneak peek of the Shoppers Drug Mart flyer for next week.  It is the Ontario flyer but they are often similar across the country, major differences are pricing/brands of milk and toilet paper.
The promotion is a Super Spend Your Points event on cosmetics & fragrance from running February 8th to 10th.
Spend 40,000 points get $90 off (extra $27 – or more at highest levels)
Spend 80,000 points get $200 off  (extra $64 – or more at other bonus levels – reg 95,000 points for $170)
Includes all brands of cosmetics, select skin care, hosiery, fragrances, jewellery, hair colour, bath foam & gel, and nail care.
Check out the full flyer here.  Thanks for such an early sneak peek web3