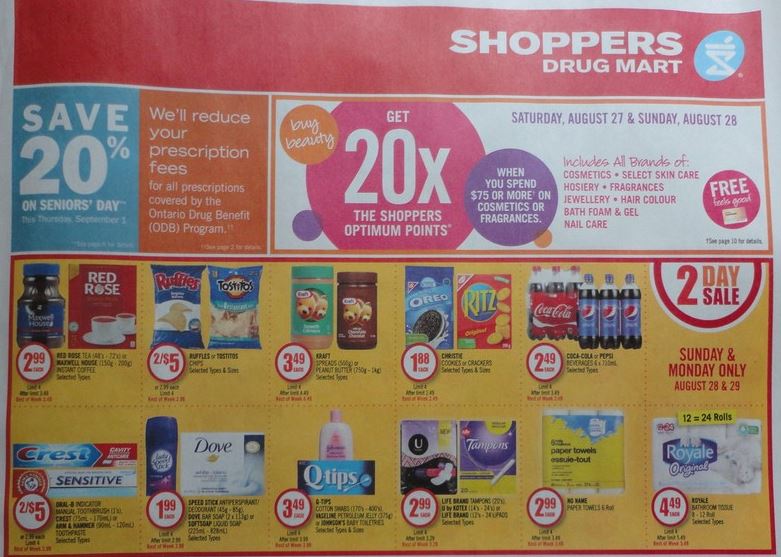 While there are some great new fall and back to school beauty products available now, most people will be using personalized offers this weekend.  The flyer offer for both Shoppers Drug Mart and Pharmaprix is 20x Optimum points when you spend $75 or more on cosmetics and fragrances on Saturday 27th or Sunday 28th August. As usual, this offer includes select skin care, hair colour, nail care and other products but for those looking to buy grocery items, check your personalized coupons.
They do have some great two day sale offers valid Sunday and Monday, so if your week-long offer isn't great, you can hope for a better one on Monday too.
Red Rose tea 48-72s $2.99
Maxwell House coffee 150g-200g $2.99
Christie cookies or crackers $1.88
Dove bar soap $1.99
Q Tips $3.49
U by Kotex $2.99
Butter $3.49
Eggs $2.29
Some of the week long deals worth picking up include
Neilson Cottage Cheese $1.99
2000 Optimum points when you spend $25 on select Quo products
No Name chips 2 for $2
You can view the Shoppers Drug Mart flyer for Ontario here or if in Quebec, the Pharmaprix flyer here.