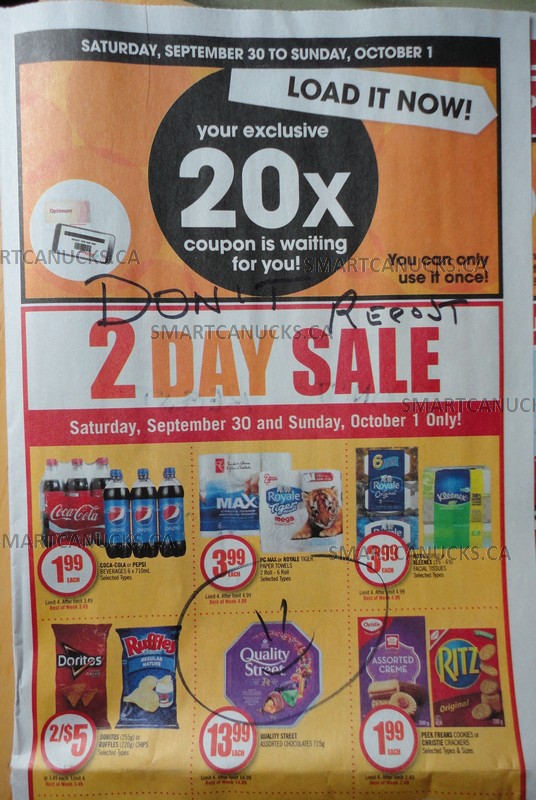 We have your weekly early look at the Shoppers Drug Mart Ontario flyer, which you can view in full on our forum by clicking the link at the bottom of this post. This weekend only, both Saturday, September the 30th, and Sunday, October the 1st, you find a loadable offer of 20x the Optimum points in your app, valid for one time use on either of these days. The spend amount may vary from person to person. Some of you may receive 20x the points when you spend $30, some when you spend $50, etc.
There is also a two day sale valid on the Saturday and Sunday so you may want to add some of the featured items to your shopping list. The Brands You Love offer continues again this week, where you receive 4000 points for spending $15 on store brands including Quo, No Name, Life, and others. Just remember that these "when you spend" offers do not combine with other "when you spend" offers. I see people asking all of the time whether you will get both sets of points if you combine offers like 3000 points when you spend $20 on Pampers, for example, with 20x the points when you spend $50 on anything. Offers that require you to spend a certain amount will never combine.
Click here to view the Shoppers Drug Mart flyer valid September the 30th to October the 5th.