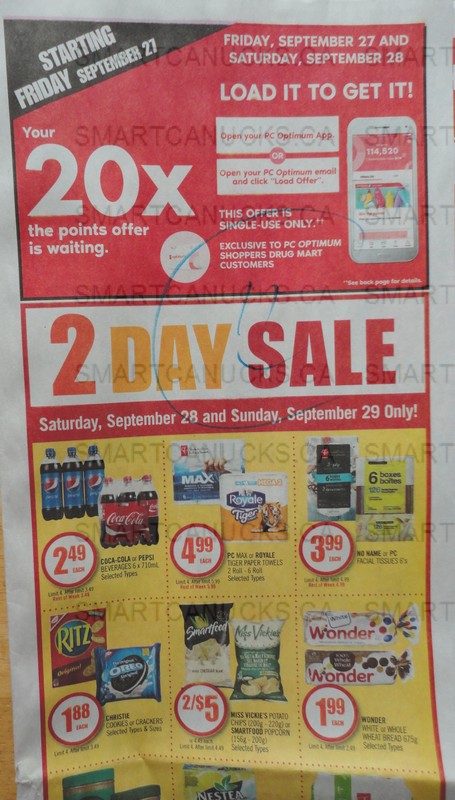 This weekend, get 20x the PC Optimum points at Shoppers Drug Mart Canada with a loadable offer that you will find in your app. This offer is valid Friday, the 27th of September, and Saturday, the 28th of September.
There is a two day sale on the Saturday and Sunday, so if you are doing your 20x shop on the Saturday, here are some of the items on sale that you may want to pick up:
Coke or Pepsi 6pk $2.49
PC Max or Royale Tiger Towels $4.99
No Name or PC Facial Tissues 6pk $3.99
Christie Cookies or Crackers $1.88
Smartfood or Miss Vickie's 2/$5
Wonder Bread $1.99
Dozen Eggs $1.88
No Name Butter $2.99
Schneiders Bacon $3.99
There is also a gift card offer this week! From Saturday, September the 28th, to Friday, October the 4th, get 15% off $25 and $50 Indigo gift cards. These are always good to have for gift giving or using them for yourself.
Click here to view the upcoming Shoppers Drug Mart Canada flyer.