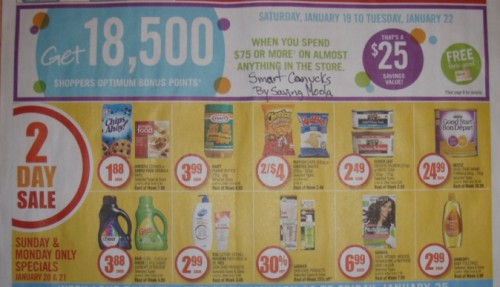 A huge thank you to Saving Moola who has uploaded a very early sneak peek of the Shoppers Drug Mart flyer for next week, January 19-25.  This is the flyer for BC so prices and brands may differ across the country.
The promotion is 18,500 points when you spend $75 or more on almost anything in the store and runs from Saturday to Tuesday so you can use the two day sale items as part of the promo.
Will you be shopping?  The $75 minimum spends are usually a bit much for me and I am still working on living off the stockpile, not adding to it.