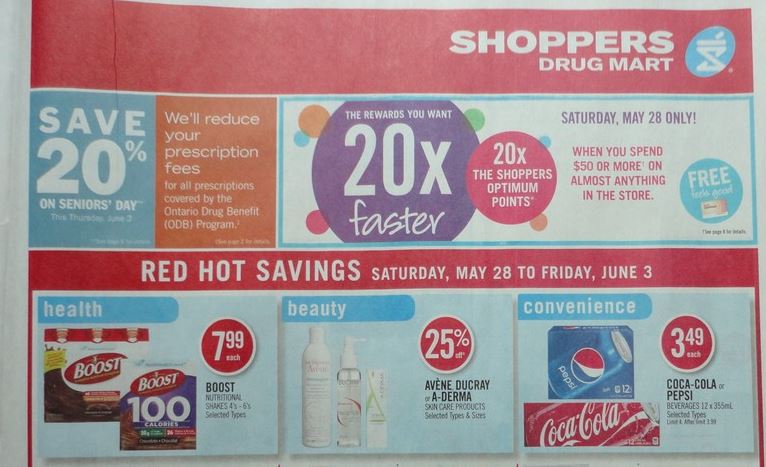 If you are looking to build up your Optimum balance, we finally have a regular 20x points promotion when you spend $50 on anything in the store at Shoppers Drug Mart and we have a sneak peek at the upcoming flyer to help you plan.
Even better, there is a one day sale on Saturday so you can make the most of these deals and get 20x Optimum points.
Knorr Sidekicks $0.88
Royale Tigertowels $3.99 (use various coupons)
Gain or Fleecy $3.99
Carefree or u by Kotex $2.99
Kraft peanut butter $2.99
Whole Blends hair care $3.88
GUM toothbrushes $0.88
Christie cookies $1.88
They also have 20x points on Quo cosmetics, and their new summer makeup is out.  June is the perfect time to start thinking about makeup you bought for Christmas parties that may be expiring soon.
There are also a number of offers on Pantene including 20x on select varieties and 4000 Optimum points when you buy two on others.
View cyn88canada's full flyer sneak peek here