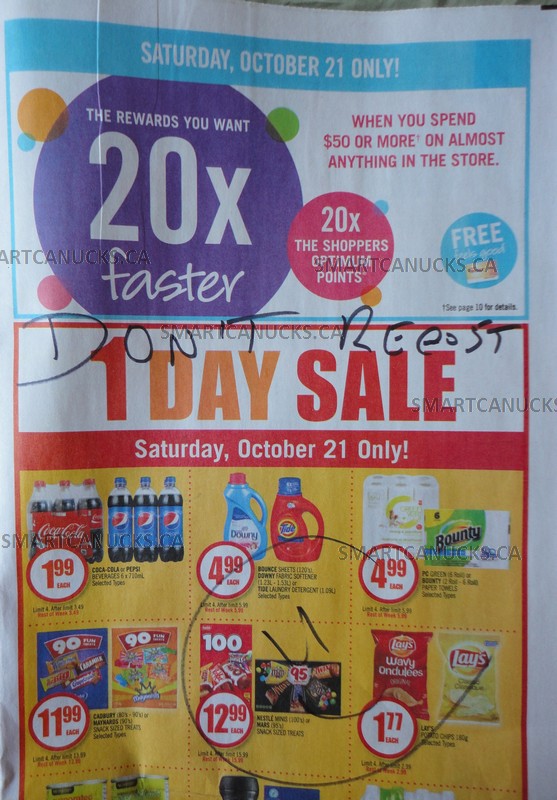 The upcoming Shoppers Drug Mart Canada flyer valid October 21st to 26th actually has two promotions in it, allowing you to choose which one suits you best, or you can always do both if you like! Saturday, you will receive 20x the Optimum points when you spend $50 or more on nearly anything in the store, and the promo for Sunday is a $20 gift card when you spend $75  or more on nearly anything in the store.
There is a one day sale that coincides with the 20x the points on Saturday, and here are some of the highlights, which happen to include Halloween candy as well:
PC100% Juice Boxes .99
Lipton Cup A Soup .88
Lantic Sugar $1.99
Ensure or Glucerna $7.99
Stayfree or Carefree $2.99
John Frieda $6.99
Cadbury or Maynards 90 pack candy $11.99
Nestle 100 or Mars 95 piece candy $12.99
Lays $1.77
No Name Butter $2.99
Dozen Eggs $1.88
Dr. Oetker Pizza 3/$10
Click here to view the Shoppers Drug Mart flyer valid October the 21st to the 26th.