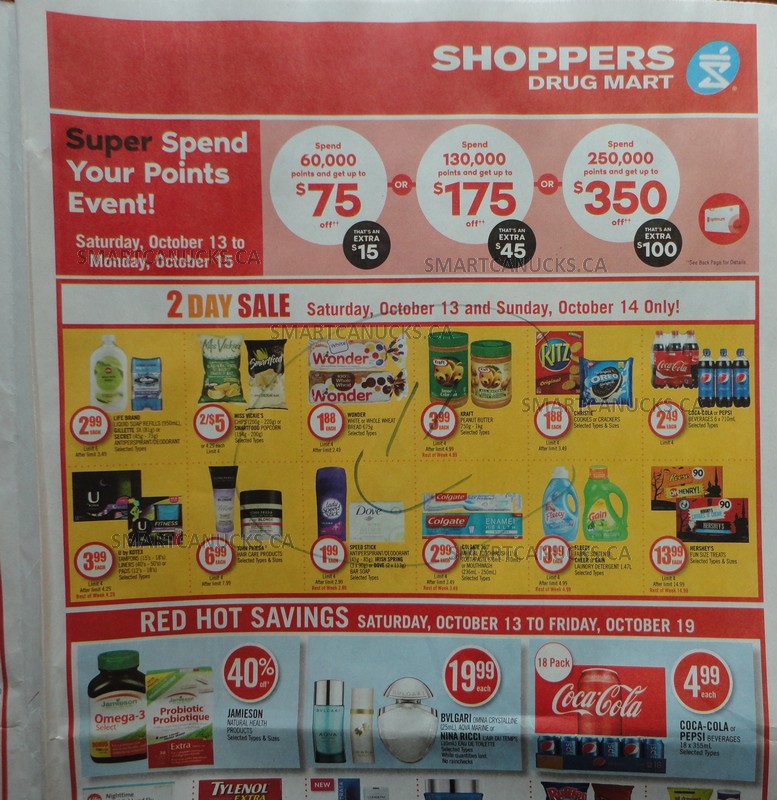 There is a lot going on at Shoppers Drug Mart Canada next week, starting with a Super Spend Your Points Event on October 13th, 14th, and 15th. For these three days you points are worth more than they usually are and you can redeem them for the following amounts:
Spend 60,000 points and get up to $75 off
Spend 130,000 points and get up to $175 off
Spend 250,000 and get up to $350 off
There is a two day sale on the Saturday and the Sunday, so you may want to redeem your points on some of these specially priced items, but keep in mind there is a limit of 4 for most of these items, after which the price increases.
We also have a PC Optimum offer in the form of a coupon in this flyer. Clip the coupon and present it in store to receive 10,000 PC Optimum points when you spend $40 from Monday, October the 15th, to Friday, October the 19th.
Finally, there is a deal on Indigo gift cards this week. Get 15% off both $25 and $50 denominations while supplies last.
Click here to view the Shoppers Drug Mart flyer valid October the 13th to the 19th.