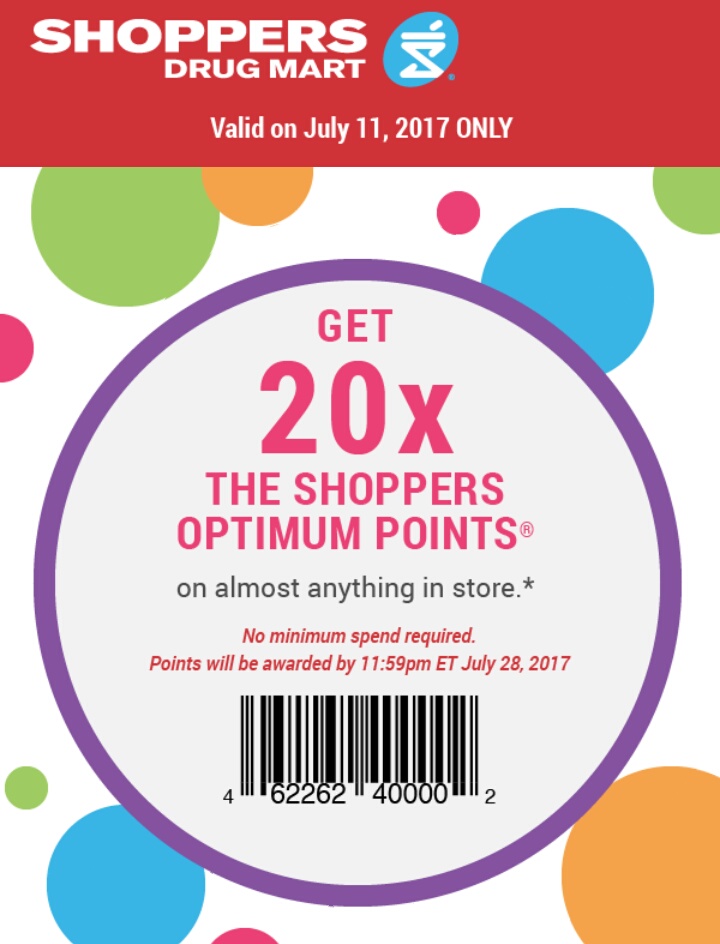 If you are signed up for text messages from Shoppers Drug Mart, there is a great offer available today.  You can get 20x the Optimum Points on almost any purchase, no minimum spend required.
To get your points, you must show the mobile coupon to the cashier when checking out.  Don't forget that offers when you spend two amounts usually do not combine and the points for this offer will be added on July 28th.  So you can use a loaded coupon for 2000 Optimum points on a particular item, but it might not work with your weekly offer or the one when you spend $15 on Shoppers Drug Mart brands.
If you don't have the coupon, get a copy here to show to the cashier.