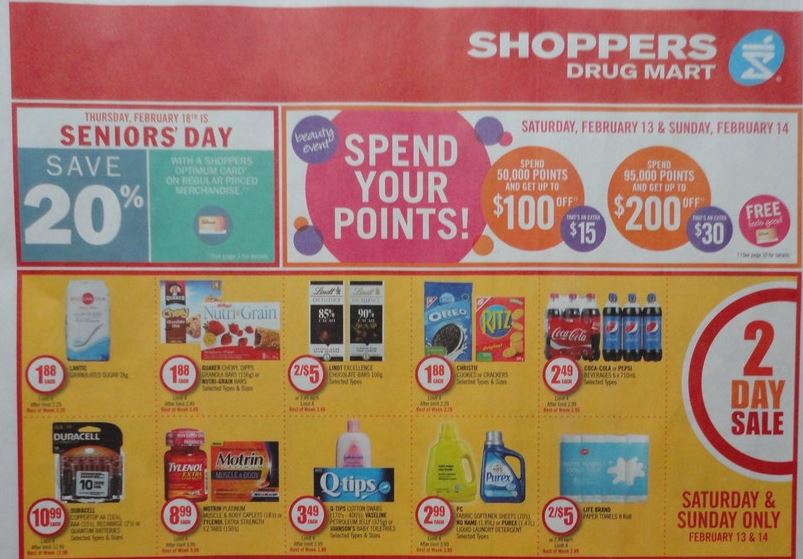 For those waiting for details and pricing for the bonus redemption outside of Ontario, the lovely cyn88canada made an early start on the flyers especially for us and we have a sneak peek of the upcoming Shoppers Drug Mart flyer.
Sadly, this is a beauty redemption and the small print shows that the bonus Optimum offer is valid only on fragrances and cosmetics.  Since the front page does not have the usual specifications that it includes nail care etc, pack your patience if shopping this weekend as it is likely that people will not know what is included.
For those not redeeming for beauty, hopefully we get some good personalized offers in our Optimum accounts this weekend.
You can view the full flyer here.  The small print for this offer is in post #1 and the full flyer in post #2.  If you are a forum member, don't forget to login and say thanks to cyn for an early start so we can plan ahead for this redemption.