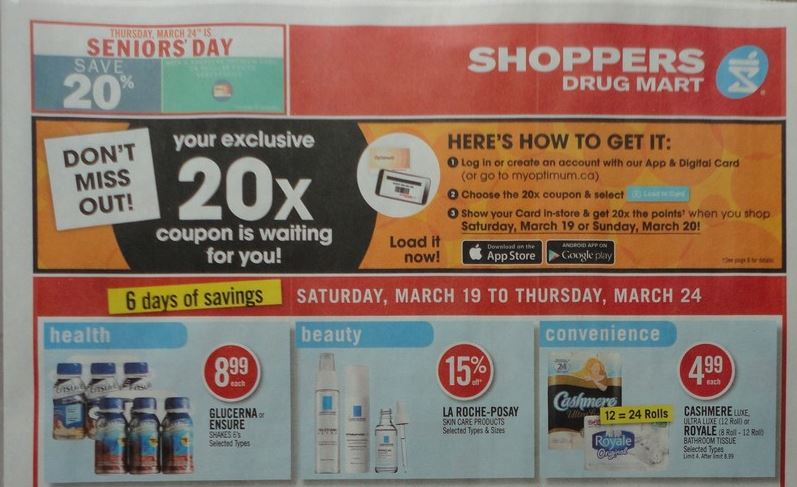 If you have been waiting for the Shoppers Drug Mart flyer sneak peek hoping for a great Optimum offer after they did not give us Monday or Wednesday offers, bad news, it is another personalized coupon weekend.  Login before you shop to find a coupon for 20x Optimum points valid Saturday and Sunday.  You coupon spending requirement will vary and could be on anything in the store or limited to a department like food or beauty.
While this makes it harder to plan your shop, here are some of the better deals in the flyer including 3 day sale items
Maple Leaf bacon $3.79 ($2.50 peelie coupon)
Kraft Peanut Butter $3.99
Mrs Fields cookies $1.88
Wonderbread $1.99
Dr. Oetker pizza 3 for $10
Plus earn 20x Optimum points on Dessange or Fekkai, Elastoplast bandages, No 7 or Etival skincare, CeraVe, Simple or Garnier skincare, and more.  Some of these items regularly have rebate offers so it is worth double checking your apps to save more.
You can find the entire Shoppers Drug Mart flyer sneak peek here