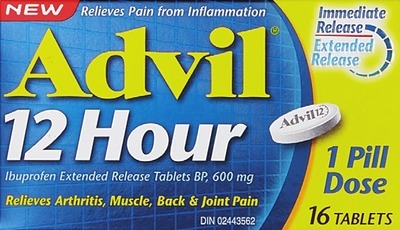 Here is a freebie that you can pick up this week, at Shoppers Drug Mart Canada, with a coupon that is still available. The flyer for this week, shows Advil 12 Hour Ibuprofen tablets 16's, on sale for $2.99.
There are actually a few coupons that you can use that will get you this product for free. The coupon on the Advil website for $3, currently excludes this 16 count size. If you have some that you printed a while back, it may have no exclusions so take a close look. Also, there are several different version of a tear pad coupon that you may be able to find right now in stores. Some are valid on only the 30 and 50 count packages, while some do not specify any size.
Finally, you can use the coupon from the SmartSource insert from last month, which states that it for $3 off the purchase of any Advil 12 hour.
Click here to view this offer in the Shoppers Drug Mart Ontario flyer.