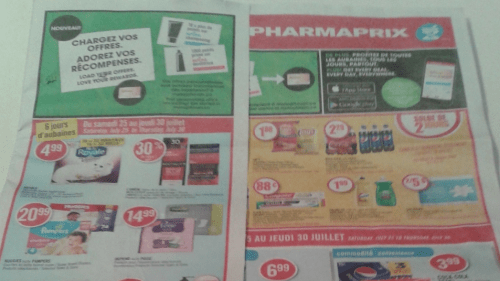 Another week of Shoppers Drug Mart / Pharmaprix pushing personalized offers as the flyer sneak peek for Pharmaprix shows that there will be no major Optimum promotion this weekend.
Typically, the offers are the same, but with the new system, they have switched it up on occasion with offers in some provinces, so check your local flyer when released.  There are some flyer offers worth noting:
Select Almay makeup – get 1500 Optimum points when you buy two (use $3 tearpad / $5 save.ca coupons)
Snack Packs 12pk $2.99
Sunlight dish detergent $1.99 (2 day sale)
Royale 16 double rolls $4.99
The flyer sneak peek also shows sales on many of the drug store brands of makeup included in the recent set of mailed out Optimum beauty offers.  For those lucky enough to receive them, if you combine these sales with your bonus point coupons and a decent weekend offer, you may be able to get free makeup!
Click here to view the flyer sneak peek