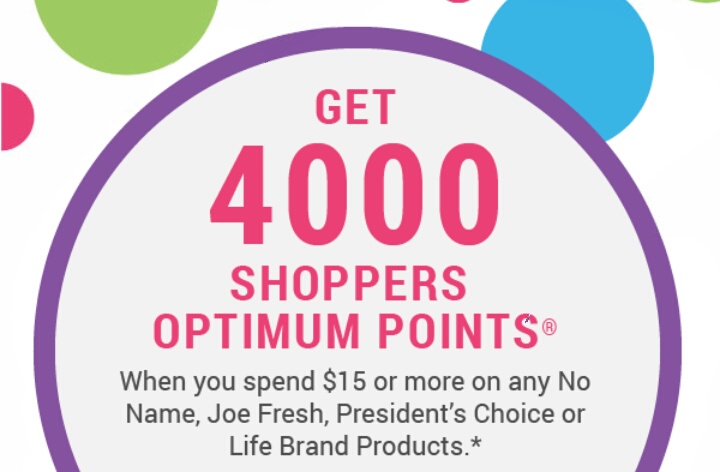 The latest text offer from Shoppers Drug Mart has arrived and this one makes me want to go out in the rain to go shopping! Get 4000 bonus Optimum points when you spend $15 or more on Joe Fresh, Life, No Name or President's Choice branded products today only!
This is a great opportunity to try out some of the Shoppers Drug Mart house/exclusive brands with a large percentage of points back. 4000 Optimum points is worth over $8.40 if redeemed at the highest level at bonus redemption – more than 50% back in points.
You do not get the points immediately though, it will show a coupon code on your receipt and your 4000 points will be awarded on or by May 12th.
Don't forget to check for in store offers or personalized coupons to make this deal even hotter.  For example, my account shows a coupon for 800 Optimum points on PC Chocolate Covered Peanuts priced at $4.99 this week.  An amazing deal if I get both sets of points.
Simply show the coupon at the cash on your mobile device.