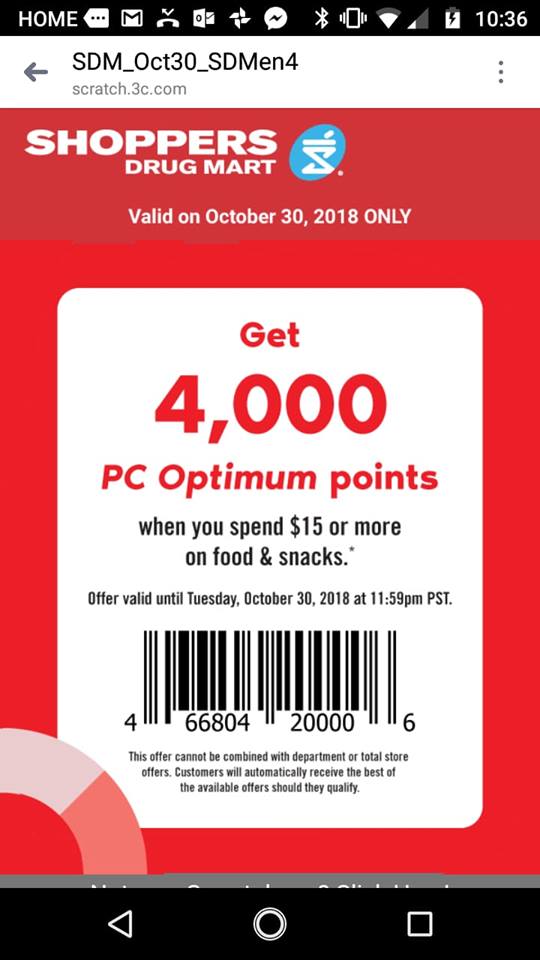 The Shoppers Drug Mart Canada Tuesday text offer is a perfect one if you just need to head there to pick up a couple of food items mid-week. Today only, get 4,000 PC Optimum points when you spend $15 or more on food & snacks.
I think this offer generally applies to pretty much all food and beverage items at Shoppers Drug Mart. This has been my experience but if you've purchased anything that didn't seem to count then feel free to correct me. If you happen to have product offers like ones for No Name butter, or 20x the points on milk, those offer will combine with this text offer, and this makes for a great way to maximize the points on your purchase.
To use the offer you can simply scan the screen shot above. These offers are not unique and it's the same general offer with the same bar code sent out to everyone. The points should immediately appear on your receipt after the transaction.
Click here to view the Shoppers Drug Mart Canada flyer for this week.