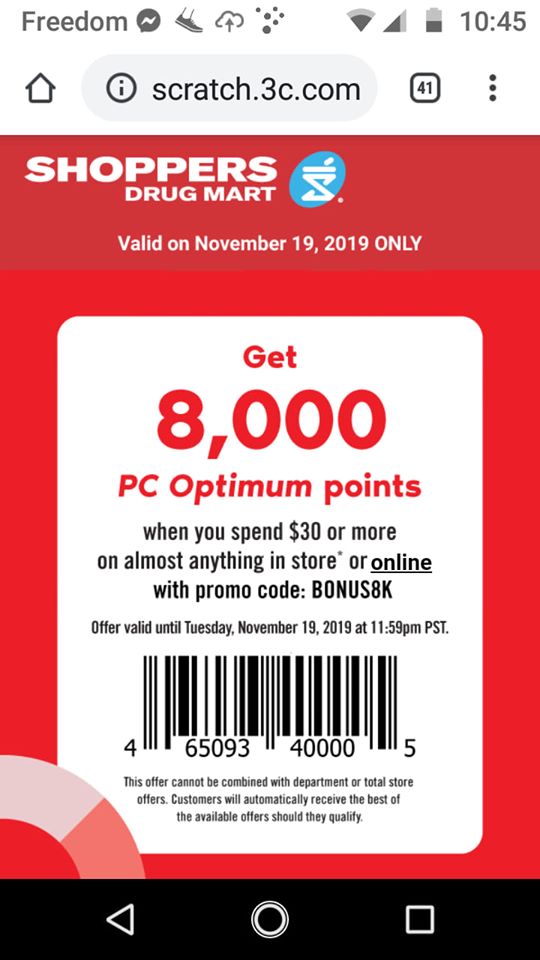 The Shoppers Drug Mart Tuesday Text offer for today has been sent out, and today only, Tuesday, November the 19th, get 8,000 PC Optimum points when you spend $30 or more on nearly anything in the store.
This offer is a great if you need to pick up a few essentials like milk and what not. To use the offer you can scan the barcode from the text you received, or you can use a screenshot of the image in this post. This is a generic offer that anyone is able to use. The offer will combine with any personal offers that you have as well, so long as they don't contain the words "when you spend." For example, if you have 20x the points on milk today, you will receive those points as well, in addition to the 8,000 for spending $30.
Click here to view the Shoppers Drug Mart Canada flyer for this week.