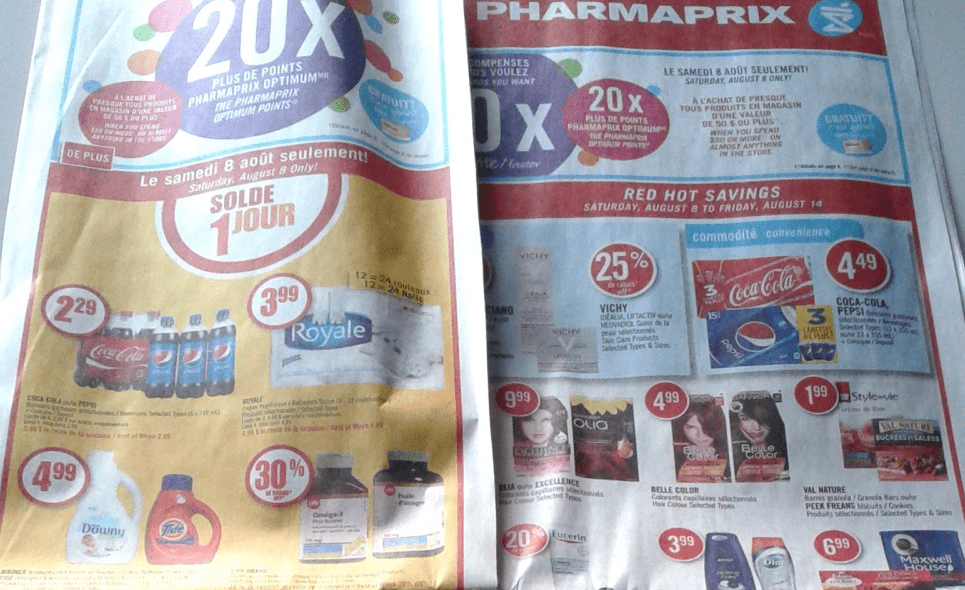 Looking for another chance to top up your Optimum points?  Personally, I have found myself using more personalized coupons than in-store weekend offers but if you prefer store offers (or get a terrible personalized coupon), you can earn 20x Optimum points when you spend $50 or more on almost anything in the store next Saturday.
Here are some deals from the Quebec flyer sneak peek posted by Tioma to help you get your list started:
Royale toilet paper 12 double rolls $3.99 (Sat only)
Kraft peanut butter 500g $2.99 (Sat only)
Vichy products 25% off (use $10 WUB2 / $20 WUB3 coupons)
Select L'Oreal mascara/lipstick $6.99 (the Miss Manga Rock shown was $13.49 this week, so significantly marked down and there is a new $4 coupon valid when you buy eyeliner and mascara)
Almay products (selected) buy 2 get 2000 bonus points (use various $3 tearpad coupons or $5 mail-to-home coupon)
Europe's Best frozen fruit 2 for $7
Click here to view the full flyer sneak peek.