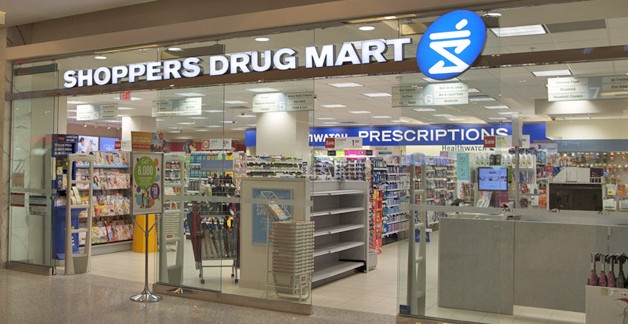 Several people have asked about Shoppers Drug Mart's coupon policies lately.  Shoppers Drug Mart posts them on their website so you can always keep a copy with you and double check when you are told things are different but ultimately it is up to the store's discretion.
You can use printable coupons and you can use coupons to bring down your total for promotional events (with some exceptions, mostly coupons for free products)
Shoppers Drug Mart/Pharmaprix will gladly accept any coupon if all of the below conditions are met:
Physical appearance of the coupon:
 Must be legible with no signs of tampering
 There must be a clear printed barcode on the coupon face
 Standard manufacturer coupons should be printed on a material from an original source (e.g. Newspaper, Magazine, Direct Mailer, etc.), photocopies will not be accepted.
 Coupons from the internet and email are accepted and MUST BE PRINTED. They follow the same guidelines as pre-printed Manufacturer coupons. We DO NOT accept coupons on any electronic device such as a Smartphone, tablets, etc.
Coupon requirements for Internet/Manufacturer must:
be provided at the time of purchase;
 have Retailer/Dealer instructions;
 include the Manufacturer name;
 indicate a valid Canadian P.O. Box for remittance;
 have a valid expiry date;
 have a consistent offer for a specific item – same value or offer should appear in all areas of the coupon;
 be a product or service that is sold/offered by Shoppers Drug Mart/Pharmaprix;
 include the proper size and description of the product;
 not exceed the value of the purchase price and only one coupon per item is permitted;
 not be a competitor's coupon;
 have one of the following accepted offers:
Dollar/cents off
Buy one, get one free (BOGO) coupons
Free items (excludes internet coupons)
If the value of the coupon exceeds the value of the product, the coupon is to be processed as equal to the scanned retail of the product. The difference will not be issued as change.
Coupons that meet the above requirements, with the exception of coupons for free product, qualify towards the spend threshold for promotional events (20x Event, Tim Hortons Event, etc.).
All coupon redemption terms are subject to our Coupon Acceptance Guidelines in effect at the time of redemption.
Coupon acceptance is at the discretion of the store management team. Please speak to the Front Store Manager should you have any further questions or concerns.
We may change the terms and conditions of our Coupon Acceptance Guidelines at any time. Such changes may become effective without advance notice or advertisement.