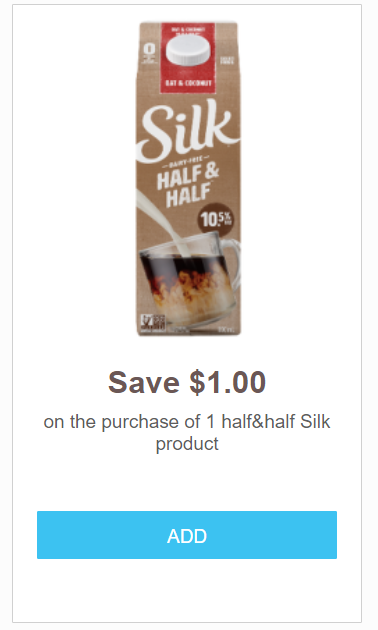 It's been a couple of weeks since there have been any printable coupons available through the Silk Canada website, but a new one has just popped up. Save $1 on the purchase of one Silk Half & Half with the coupon that you will find through the link below.
I regularly purchase this product and while it rarely goes on sale, one of the best prices that I have found is Walmart where it is $4.47, so with the coupon you would pay just $3.37. While more expensive than almond milk, this is much better in coffee than almond milk and it definitely much more like having cream in your coffee.
If you are looking for more silk coupons you can keep checking the site. They typically have between 1-3 printable coupons available so they may add a couple more in the next little while.
Click here to print your coupon for $1 off the purchase of Silk Half & Half.