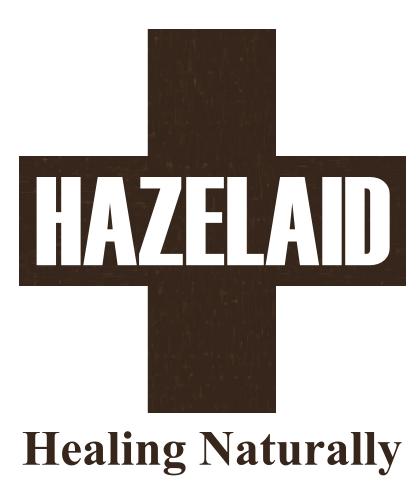 Welcome to Smart Canucks Bi Weekly contest!
This weeks contest features Hazelaid.com. Hazelaid has been kind enough to offer 3 lucky winners one piece of  jewelry of choice from their site!
What's Hazelaid?
Hazelaid.com was founded two years ago after the owners saw their infant daughter's eczema virtually vanish within two weeks of putting a hazelwood necklace on her.  As the online store has grown, it has expanded its line to carry Hazelwood, Baltic Amber, and Magnetic Jewelry, as well as Soap Nuts as an natural alternative to laundry detergent.  These products are commonly used to remedy ailments such as Eczema, Heartburn, Acid Reflux, Teething Pain, Headaches, Migraines, Arthritis, Carpel Tunnel, and Sensitive Skin.  Launched in Portland, Oregon, Hazelaid has just completed a move to Montreal, Quebec.
Click here to go to Hazelaid.com and post your favourite item of jewelry that you'd like to win in the comments on this blog. Wanna shop? Save 10% excusively using the code "Smart10" simply add it in the section "special instructions to merchant"   at checkout and they will refund the 10% to your paypal account directly at processing.
Contest Rules
1. The contest will be open from Today until April 30 2010 at 11 am, and is open to all Canadians over the age of 18
2. Enter simply by posting a comment, of what jewelry you'd love to win from Hazelaid.com
3. You can enter once a day, but only once a day ( We will disqualify if you do not follow rules.)
4. Winner will be drawn randomly and posted on the blog on April 30 th 2010 at 12pm
5. Winner will be given my email address to provide home addresses so prizes can be sent out. You will have one week to get this information to me, failure to do so may result in a new winner being drawn.
Are you a business  who wants to sponsor a Smart Canucks Contest? Please email me at Sally @ smartcanucks.ca (omit spaces)