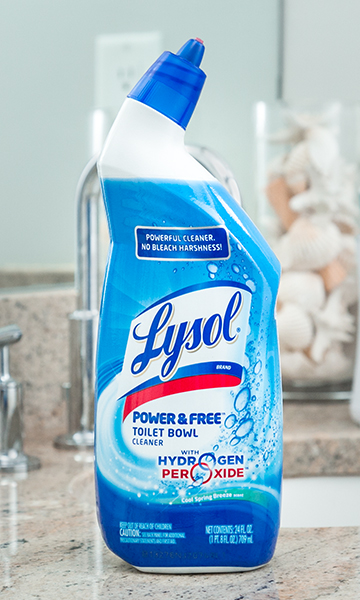 Lysol products not only make cleaning your bathroom easier – particularly with the product, Lysol Toilet Bowl Cleaner – but they also make the whole cost of cleaning your bathroom a much less expensive endeavour, that is if you use these new SmartSource.ca coupons.
SmartSource.ca has a coupon out right now that will provide you with a free Lysol Foam product or Trigger Bathroom Cleaner when you buy 1 Lysol Toilet Bowl Cleaner and 1 Lysol Foam/Trigger Bathroom Cleaner. This buy one, get one free coupon will only be available for a limited time, but it more than covers all your necessities for cleaning your bathroom for quite some time.
Click here to print out the buy one, get one free Lysol bathroom cleaning products offer from SmartSource.ca.