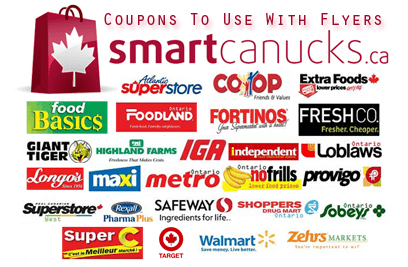 Here is the official SmartCanucks coupon match up list for the week of January the 8th to the 14.  Another great week of sales is upon us and as always there are plenty of great deals with coupons across the country, so make sure to check out our list before you head out shopping. You wouldn't want to miss anything! If you spot a great deal that isn't on our list, feel free to add it to the list, or just let us know!
I hope that everyone has recovered from the shock of disposing of their 2015 expiry coupons! Some new printable coupons have become available this week, such as the new set of BrandSaver coupons, and also we have two coupon inserts, SmartSource and Redplum, to look forward to in the flyer bundles this week. Hopefully many more new coupons will come our way soon. In the meantime, there are plenty of great deals this week. Pepperidge Farms Cookies can be had for $1 this week with your $1 coupons if you still have those, as they are on sale for $2 at many different stores. Just a note if you intend to price match those, that I was unable to find them on my last trip to Superstore. Also, the coupon for $1 off Palmolive Ultra in the RedPlum insert that you will be receiving, can be put to good use this week as it is also on sale for $2 at several stores.
Click here to view the Official Hot Deals and Coupons To Use With Flyers thread.