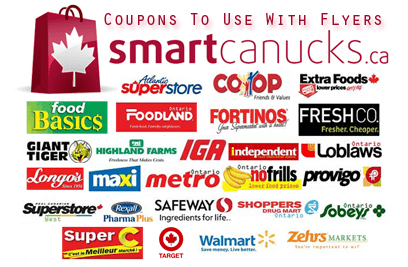 Here is the official SmartCanucks coupon match up list for the week of June the 5th to the 11th. Another great week of sales is upon us and as always there are plenty of great deals with coupons across the country, so make sure to check out our list before you head out shopping. You wouldn't want to miss anything! If you spot a great deal that isn't on our list, feel free to add it to the list, or just let us know!
Be sure to use up some of those great printable coupons that have become available in the last couple of weeks. If you were lucky enough to have printed the $2 High Liner coupon from the contest the you will find plenty of great deals this week to use it with. The $2 printable coupon for ACE Bakery Buns will come in handy this week is you are shopping at Fortino's or are able to price match elsewhere. Use the coupon then submit your receipt through CO51 to make money on those! There is also a perfect opportunity to use your $4 Chapman's coupon this week as Sobey's has the boxed Chapman's ice cream on sale for $2. As the coupon entitles you to receive up to $4 in Chapman's products, this means you can pick up TWO boxes for free!
Click here to view the Official Hot Deals and Coupons To Use With Flyers thread.