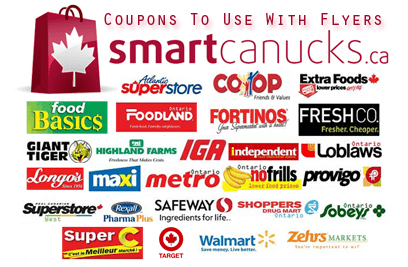 Here is the official SmartCanucks coupon match up list for the week of November the 2th to December the 2nd.  Another great week of sales is upon us and as always there are plenty of great deals with coupons across the country, so make sure to check out our list before you head out shopping. You wouldn't want to miss anything! If you spot a great deal that isn't on our list, feel free to add it to the list, or just let us know!
Groceries may not be your priority this week with all of the Black Friday deals on toys, electronics, and other such items, but maybe later in the week you will decide you need to eat as well. Also, it's that time of year to check all of your coupons for expiry dates and make sure you use up any coupons that would be painful to toss in garbage come December 31st. And don't forget about some of the better deals this week, such as Christie Crackers for $1 at No Frills Ontario. These are definitely an item that you can stock up on, and we may never see them at this price again.
Click here to view the Official Hot Deals and Coupons To Use With Flyers thread.