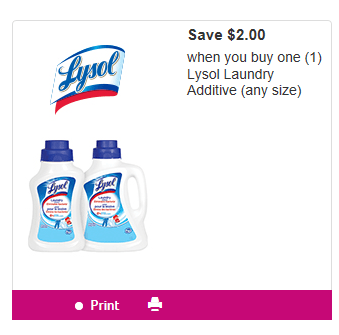 The SmartSaver Canada portal has a brand new coupon for you that was recently added. You can make your way over to this portal by clicking below, where you will discover this latest addition, which is a coupon for $2 off the purchase of any Lysol laundry additive product.
It looks like the Lysol Laundry Sanitizer is a new product, and I was able to locate it in one of the flyers for this week. Until Wednesday, Fortinos has the 1.2 size advertised for $9.49, with a bonus of 750 PC Optimum points. With the coupon you will pay $7.49 and get a value of 75 cents in points.
SmartSaver coupons can be printed once per account, however, you can print from multiple accounts per household.
Click here to get your coupon for $2 off the purchase of Lysol Laundry Sanitizer though the SmartSaver savings portal.