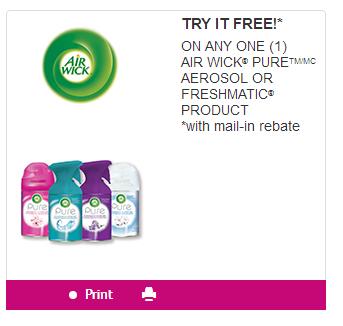 Head over to the SmartSaver Canada savings portal this morning, and you will discover these two new Try Me Free mail in rebate offers!
The first new offer is for any one Air Wick Pure aerosol or Freshmatic product, and the second is for Amope GelActiv inserts or insoles. There will be a limited number of these rebates available so if either interests you, be sure that you print one or both forms right away. You do need to have a SmartSaver account to sign in and print the rebate forms, which you must mail with your receipt in order to be reimbursed for the product.
These rebates take about six weeks to process after submission. Just ensure that you are mailing them before the deadline for processing.
Click here to print these rebates through SmartSaver.ca.