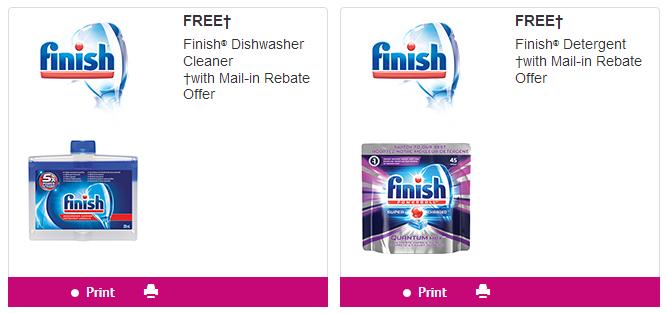 SmartSaver Canada has a couple of new Finish mail in rebates available. Click the link below where you can visit the site to print the mail in rebate forms for Finish Dishwasher Cleaner, and Finish Detergent.
On the main screen both rebates are currently available, however when I log in and click the rebate for the cleaner it seems to be unavailable at the moment, so you may have to try again later to print this particular rebate. The rebate amount, as it usually is for these Finish products, is a maximum of $8, and the product must be purchase by October the 1st, 2017. To ensure that you receive your rebate mail your envelope with the accompanying receipt and mail in rebate form by November the 1st. Your rebate will be processed and you cheque should be received in the span of about sic weeks.
Click here to print your Finish mail in rebate forms through SmartSaver.ca.